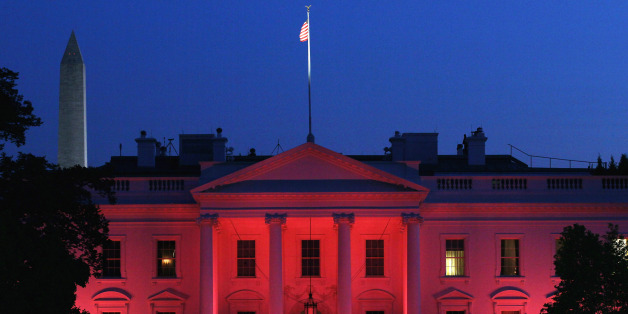 The White House and Naval Observatory will be lit pink Thursday night to honor Breast Cancer Awareness Month.
In a Thursday White House blog, senior adviser Valerie Jarrett reflected on what the month means for the "millions of families who have battled the disease, and who feel its impact every day."
Whether affected by the disease directly, or anxious about the future health of our families, or reminded of loved ones we have lost every time we set the table for dinner, or celebrate the holidays – the fight against breast cancer is relevant to everyone, and we each can play an important role in tackling this challenge. Whether organizing local events, or consistently reminding our mothers, sisters, daughters, and friends to prioritize their own health by exercising regularly, eating well and getting their regular checkups and mammograms, there is always more we can do to help eradicate this disease.
Just before October began, President Barack Obama issued a presidential proclamation for National Breast Cancer Awareness Month, reaffirming "our commitment to reduce the burden" of the disease.
"We join hands with our mothers, daughters, sisters, and friends," Obama wrote. "We renew our support for increased access to screenings and care, and we advance the innovative research that will usher in a new era in the fight against breast cancer."
BEFORE YOU GO
PHOTO GALLERY
U.S. Capitol Photos