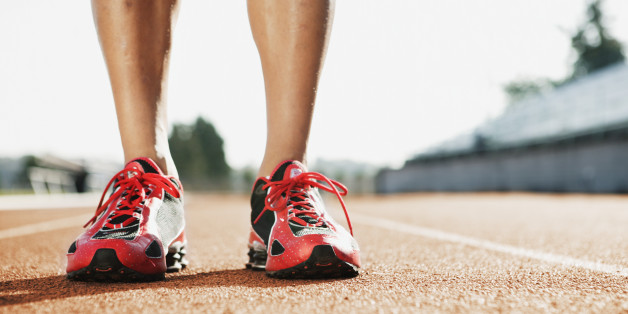 There are hundreds of wonderful sites on healthy living to be seen all over the blogosphere. Here at Fit Links, we'll introduce you to some that have caught our eye.
Hit a plateau in your running routine? A new approach to training can build your speed and endurance while keeping you from getting bored. Learn how to set a new personal record with POPSUGAR Fitness's 10 ways to become a faster runner.
Taking time out of your busy workday to concentrate on your well-being isn't just a luxury, it can up your productivity. And companies are finally catching onto this concept. Well + Good has the details on seven companies with amazing healthy office perks.
While there are so many things to look forward to this season, fall also brings darkness -- both before and after work. (Ugh.) Lacing up your sneakers while the moon is still out isn't exactly the most motivating vision to make you get out of bed in the morning. SparkPeople has six tricks to help you stick to your morning workout routine, despite the lack of sunshine.
This might just be the sweetest workout motivation ever. Fit Bottomed Girls shares a sweet story of a couple's anniversary workout. It just might encourage you to go on your own exercise date!
Need some inspiration to get moving? Check out these motivational fitness quotes:
PHOTO GALLERY
Fitness Quotes