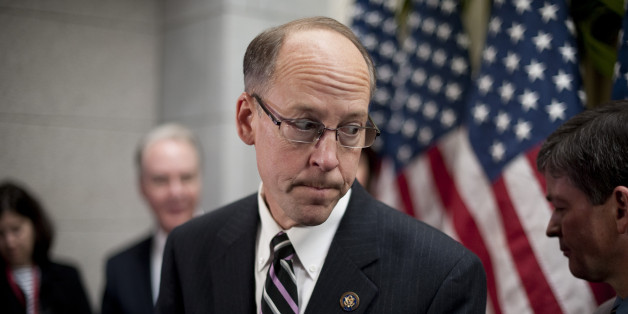 Rep. Greg Walden (R-Ore.), chairman of the National Republican Congressional Committee, said Friday that Republicans attempting to oust him for a more conservative candidate are doing so at their own risk.
"I figure my primary opponent, probably -- when he announced this week -- made Nancy Pelosi's day," Walden told conservative radio host Mike Huckabee.
According to the Oregonian, the Club for Growth targeted Walden this year after he rebuked President Barack Obama's plan to scale back Social Security's cost-of-living increases -- a proposal that House Speaker John Boehner (R-Ohio) and other Republicans backed.
Walden now faces a primary challenge in the 2014 election from Klamath County Commissioner Dennis Linthicum. The Club For Growth is withholding judgment on Linthicum so far.
"We're watching the race," spokesman Barney Keller told The Huffington Post recently.
Walden argued that the challenge does more to help Democrats than Republicans.
"The focus needs to be to stop Barack Obama from reinstalling Nancy Pelosi as Speaker of the House," Walden told Huckabee. "We'll have our differences of opinion on different things as Republicans -- we all know that. But for heavens sake, those are tiny -- tiny -- compared with what will happen if Nancy Pelosi comes back."
BEFORE YOU GO
PHOTO GALLERY
Conservatives Pointing Fingers