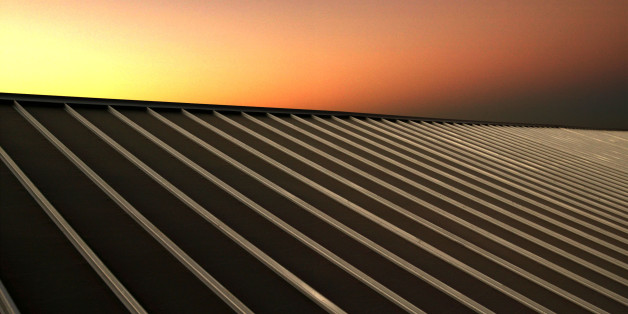 Ripple effects from rule changes that Hawaiian Electric Co. abruptly implemented last month are leaving solar customers especially vulnerable to unscrupulous salespeople who are desperate to close deals amid a tightening market.
HECO put new controls on customers who want to hook up solar systems to protect the reliability of the utility's electric grid. The new policies have confused solar companies, left hundreds of customers who were in the middle of the installation process in limbo and cut deeply into solar sales at what is normally the busiest time of year.
Describing the new sales tactics that have emerged, Chris DeBone, co-owner of Hawaii Energy Connection in Honolulu, said, "We have heard every horror story in the books."
HECO's changes mean that solar customers on Oahu now face the possibility — or, depending on where they are located, the likelihood — of long delays and added costs that could reach into the thousands of dollars to get their system hooked up to HECO's electric grid.
But not all salespeople are clear with new customers about the challenges they may face in switching to solar. Some sales agents, according to numerous reports, are blatantly deceiving customers. One solar vendor is falsely claiming that it has an agreement with the utility that exempts its customers from studies and upgrades, according to HECO.
Other agents have been pushing customers to sign up for solar systems that may not get turned on by the utility anytime soon, if ever. In certain cases, such actions are already leaving residents essentially paying two electricity bills — one to HECO, another for monthly payments for their solar system that was supposed to cancel out the traditional electric bill, but isn't.
In response to an increasing number of reports of unethical business practices, HECO sent a letter to solar contractors this week to detail the alleged transgressions and to ask the perpetrators to stop.
"Practices like this put the safety of utility workers and customers at risk and harm the reputation of the solar industry," Jim Alberts, a HECO vice president wrote. "Your customers are our customers. Please help us to ensure they're fully informed about what may be involved for them to safely interconnect their PV systems to the grid."
Solar sales have exploded in the past couple of years. Nine percent of residential customers on Oahu now have solar panels on their roofs, according to HECO. But even as the utility leads the nation in the amount of solar installed per capita, it is running up against constraints on how much of the energy it can safely integrate into its electric grid without causing power outages or voltage spikes that can harm consumer electronics or put workers at risk.
Solar companies are now being told to submit what's called a "net energy metering agreement" to the utility first, before proceeding with the installation process. Prior to the September 6 changes, this was usually the last step in a solar installation process that can take a couple of months.
During that process, HECO reviews an agreement between a contractor and a customer that includes information about the size and location of the solar system. If the system is in an area where the amount of solar on a circuit falls below a pre-designated threshold, HECO tells the contractor to proceed and guarantees that the system will be hooked up to its electric grid hassle-free.
But for systems in areas where the concentration of solar is already high, customers are told that they could face long delays and added costs while HECO studies its grid to determine if technological upgrades are needed in order to handle more solar.
HECO's changes are causing some sales agents to panic, while some companies simply aren't following the new rules.
Aaron Kirk, chief operating officer at Sunetric, told Civil Beat last week that the company doesn't always submit a net energy metering agreement to the utility first. Instead, the company checks HECO's solar saturation map to see if a customer is in an area where there is enough circuit space. If so, the company tells customers it is safe to go ahead and install solar.
Such an approach is problematic, in part because it can take weeks before a solar system gets hooked up to the electric grid, and by that time conditions may have changed.
The maps or a phone call to HECO provide a preliminary check on a circuit, said HECO spokesman, Peter Rosegg, but it doesn't guarantee that the customer will have a spot on the grid.
The "status of circuits can change quickly," Rosegg said by email. "To guarantee a place on a circuit, customers must have submitted a completed application and received a written notice of acceptance."
Mark Duda, an executive at RevoluSun, noted, "The map doesn't really tell you what is going on. There are piles of submitted applications that are not reflected in the map."
The Analog Meter Trick
Normally, HECO has to give a customer a special meter in order for their solar system to work. The meter spins backwards when a customer is feeding solar electricity into the grid, which reduces or cancels out their electricity bill.
But this leads to a potential problem. Since it is possible to turn a solar system on so that old analog meters — as opposed to next-generation digital meters — will spin backwards to take in energy, lowering energy bills, it's an incentive for people to go ahead and install solar without permission from HECO. DeBone notes that, "It's not legal," but that doesn't mean that some people aren't doing it.
If HECO switches people who are doing this to a digital meter, the customer's electricity bill can double because the meter would record both the solar energy being generated and the electricity that the customer is drawing from the electric grid.
"The storm is just brewing for the people doing this," DeBone said.
Phantom Customers Squat the Solar Queue
The solar industry is, in some cases, also undermining itself.
Bryan Clark, a solar consultant for Solar Wave, said that he's been submitting net metering agreements to the utility even in cases when the customer hasn't signed on for a solar system. In fact, he said, "More don't have a deal than do."
Clark said the practice has become common within the industry in recent weeks and that he has also oversized the systems in case a customer decides they want more panels.
"Ninety-five percent of sales are on commission," he said. "Once you get a signed contract, you get half the commission."
Commissions vary per company, but the practice is also a way of staking out space in the solar queue. Even if a customer isn't signing on to solar now, it's a way of getting them in line — in case they want it later — before circuits fill up.
Rosegg said that it's difficult to figure out how common such practices have become in recent weeks.
But if solar contractors are rushing to get "phantom" customers into the solar lineup or if they are speculating on selling bigger systems, this is bad news for solar industry, said DeBone.
"It just screws more and more customers out of getting net energy metering agreements," he said.
A Path Forward
Oahu residents wanting to switch to solar are all of a sudden facing restrictions and added costs. But customers on Maui and the Big Island have been dealing with these challenges for several years.
Many of the consumer abuses that are happening on Oahu could be eliminated if HECO followed the policy of its subsidiary, Maui Electric Co., said Marco Mangelsdorf, president of ProVision Solar on the Big Island.
On Maui, the county won't issue a permit for a solar system unless it has an approval letter from the utility.
The policy safeguards customers by forcing contractors to submit the net metering agreement to the utility first. On Oahu, the policy is currently voluntary.
"Even if 90 percent of contractors play by the rules, there's still going to be a percentage of contractors desperate for sales who will move forward with permitting and the installation of a system that may or may not be interconnected in a timely fashion," said Mangelsdorf. "It's going to continue to be a nightmare for HECO."
But apparently HECO executives, who have known for months about the changes, tried to implement the MECO policy on Oahu.
Rosegg said that the utility is only in preliminary discussions with Honolulu's Department of Planning and Permitting.
DPP says that for now it's not on board with the policy. "The Department of Planning and Permitting had concerns over how this would impact our permit processing procedures, and we did not want to change these procedures based on issues HECO had with its customers," Art Challacombe, the department's deputy director told Civil Beat in a statement. "The DPP hopes that HECO can resolve these issues prior to continued discussions."
Challacombe declined an interview request and did not respond to questions from Civil Beat asking him to elaborate on what issues HECO needs to resolve with its customers first.
DeBone, whose company also operates on Maui, said that the permitting policy slows things down, but ultimately protects the consumer.
BEFORE YOU GO
PHOTO GALLERY
10 Hot Green Innovations