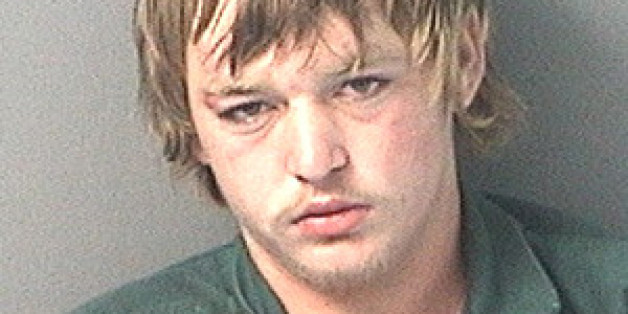 A Florida man accused of pushing his pregnant girlfriend on the ground reportedly began wildly rambling about Obama following his arrest.
John Henry Shiffner, 18, was arrested Saturday evening in the town of Century, according to an Escambia County Sheriff's report obtained by The Smoking Gun. Shiffner's 30-year-old girlfriend said he was agitated because of a recent death in the family, and when she tried to calm him down, he pushed her on the ground hard enough that she landed on her back.
The woman is two and a half months pregnant, which she said Shiffner knew.
The arresting deputy wrote in the report that Shiffner "began rambling on about how Obama is right." Shiffner then allegedly stated, "Obama said cops always listen to women."
Some light Googling indicates that Obama has probably never said this.
The deputy also notes that Shiffner smelled strongly of alcohol and his mother said he was drinking earlier that day, but Shiffner denied consuming any alcoholic beverage.
He was charged with aggravated battery and disorderly intoxication.
People say a lot of things after getting arrested. In 2011, an Illinois teen blamed her alleged drunk driving -- and subsequent crash -- on not getting to see the new Twilight movie.
And in 2012, a Florida woman told police she failed a sobriety test because her "big boobies" threw off her balance. Police say that when they asked her to walk in a straight line, she started dancing.
BEFORE YOU GO
PHOTO GALLERY
Criminal Masterminds