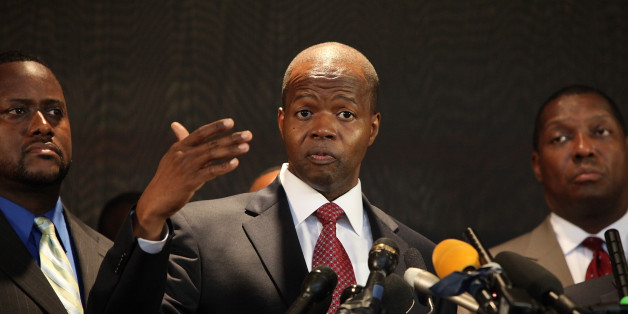 Ken Thompson, the Democratic nominee for Brooklyn district attorney, plans to weed out low-level marijuana arrests. This will be a huge change for the borough since Brooklyn currently leads the nation in marijuana arrests.
Thompson, 48, said he would stop prosecuting cases involving less than 15 grams of pot. Instead, the former federal prosecutor would prefer to offer noncriminal fines to offenders. "These arrests are clogging the criminal-justice system," said Thompson in an interview with the Wall Street Journal.
Thompson is just one of many New Yorkers, including Governor Andrew Cuomo, who wants to see changes to marijuana law.
In May, the New York State Assembly voted to decriminalize the possession of small amounts of pot, legislation Cuomo supported. A Gallup poll released earlier this week also showed a majority of Americans favor legalizing weed altogether.
Thompson said he believes resources spent prosecuting low-level marijuana users could instead be allocated for the prosecution of more serious crimes.
Pot arrests, especially in Brooklyn, also appear to be racially biased. According to a 2013 study by the New York Civil Liberties Union, blacks are nine times more likely to be arrested for marijuana possession than whites.
Last year, there were 12,000 arrests for marijuana possession in Brooklyn.

BEFORE YOU GO
PHOTO GALLERY
Legal Marijuana Across The U.S.