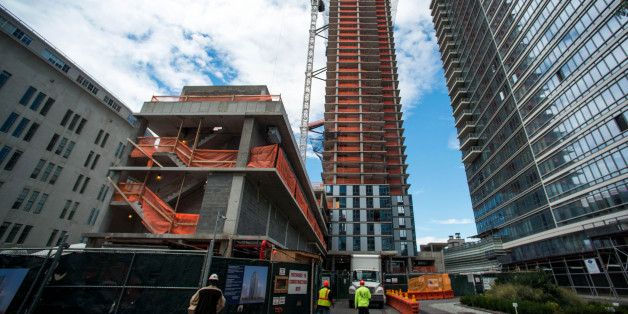 Latino and immigrant workers are at a disproportionate risk of dying from construction-site related accidents in New York, according to a new report conducted by The Center for Popular Democracy.
The report, "Fatal Inequality: workplace safety eludes construction workers of color in New York state," is based on investigations from the Occupational Safety and Health Administration from 2003-2011 that analyze fatalities from falling at construction sites.
According to the findings, 60 percent of the 136 fall-related fatalities in New York state were Latinos and/or immigrants. In New York City, the number is 74 percent. Queens and Brooklyn were the two most dangerous boroughs to work in during the years studied. In Queens, 88 percent of those who died were Latinos and/or immigrants, while in Brooklyn, 87 percent of those who fell were Latinos and/or immigrants.