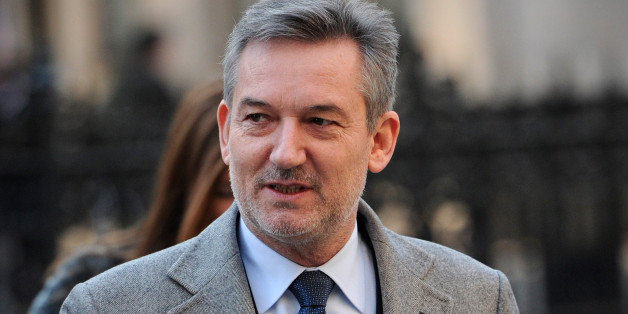 Rupert Murdoch's News Corp could be facing an estimated $1.62 billion in costs as a result of the phone hacking scandal, one of the company's top executives revealed in a meeting that was secretly recorded and leaked to the media.
Exaro News obtained audio of a meeting held by Tom Mockridge, the former head of News Corp's British newspaper division.
"There's a shitload of just financial expense-- across the civil cases," Mockridge said. "The hacking probably, by the time it's all over, is going to cost News Corp minimum of £500 million, if not a billion."
Mockridge's estimate differs substantially from the figures previously announced by the company. Earlier estimates put the cost to News Corp at around $448 million.
The purpose of the meeting was to inform Sun journalists about the suspension of another colleague following the investigation into the company over illegal payments to police officers. Twenty-two Sun journalists have already been arrested after News Corp began handing over incriminating documents to police during the investigation.
During the meeting, one Sun journalist called it "one of the greatest acts of treachery in journalistic history."
"You ask me personally, I'd agree with you," Mockridge responded. "But again, it's a decision the News Corporation company has made."
Exaro also published a recording in July of another meeting, held in March, during which Murdoch raged against police.
BEFORE YOU GO
PHOTO GALLERY
The Murdochs