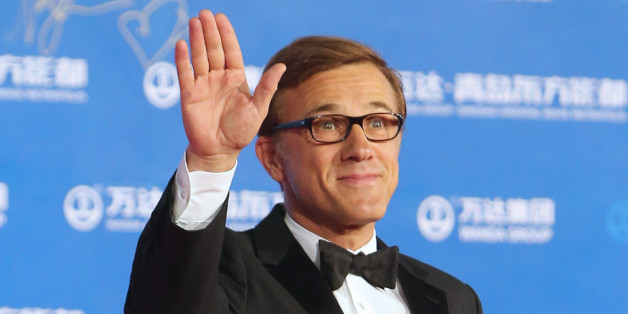 It looks like Chris Pine will be able to count Christoph Waltz as a father figure after all.
After first passing on the role, the Oscar-winning actor has signed on to play Pine's papa in "Horrible Bosses 2." Waltz originally cited scheduling conflicts and low pay as the reason he couldn't join the project, but now the actor has struck a deal with New Line, according to The Hollywood Reporter.
Waltz and Pine will play a pair of mean-spirited employers who steal an idea for an innovation from Jason Bateman's, Jason Sudeikis' and Charlie Day's characters.
Waltz is expected to close a deal for the film soon, while returning stars Jennifer Aniston and Kevin Spacey will finalize negotiations early next week. Jamie Foxx is also set to reprise his role. Pine's addition is recent, having just been added to the cast earlier this month.
"Bosses 2" will mark a departure from the work we've seen Waltz submit over the past several years. After moving to English-language films with 2009's "Inglourious Basterds," he's starred in "The Green Hornet," "Water for Elephants," "Carnage" and "Django Unchained." The comedy sequel will be Waltz's first American foray into slapstick comedy, although he did host an episode of "Saturday Night Live" earlier this year and will star in "Muppets Most Wanted" next year. Bring on Whimsical Waltz!
"Horrible Bosses 2" is scheduled to open on Nov. 26, 2014.
BEFORE YOU GO
PHOTO GALLERY
Best Comedy Sequels Of All Time