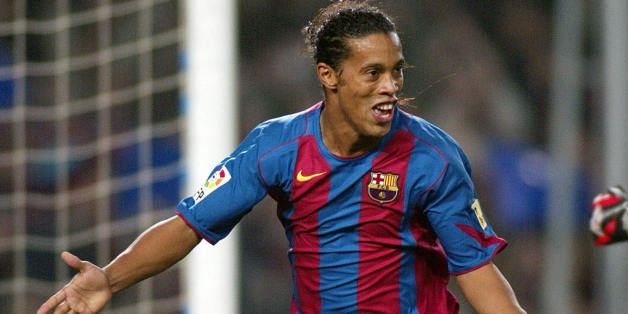 With Barcelona and Real Madrid facing off in 167th edition of El Clasico at Camp Nou on Saturday, each side is set to introduce another superstar to the feud. Gareth Bale is finally fit for Madrid and Neymar is mindful of the occasion as well flush with ambition for the Blaugrana.
"The Clasico is the most important game for any player and is the match every player wants to play in. It is the game where each player wants to play his best football," Neymar told Sky Sports. "This will be my first Clasico and I hope to have a great debut, preferably with a victory."
A strong performance in this fixture by either Bale or Neymar would go along way toward cementing their places with their new clubs and justifying those exorbitant fees. For advice on how to perform in the cauldron of El Clasico, Neymar need look no further than teammate Lionel Messi. Not only did Messi tie Madrid icon Alfredo Di Stéfano's record of 18 El Clasico goals in March 2013 but he established himself as a bona fide international superstar with an epic hat trick against Barcelona's rival as a 19-year-old in 2007. In the other dressing room, Bale can consult Cristiano Ronaldo, who is not far behind Messi on that goals list.
From Messi and both Ronaldos to Maradona and Zidane, here are more than 50 goals from more than a century of clashes between Barcelona and Real Madrid:
BEFORE YOU GO
PHOTO GALLERY
Dozens Of Classic El Clasico Goals