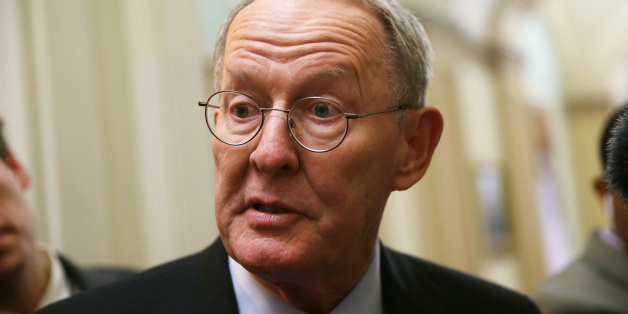 Less than two weeks removed from 2013's government shutdown, Sen. Lamar Alexander (R-Tenn.) was clear about where he stands within the Republican Party on that strategy.
In a wide-ranging interview with the Washington Post published Friday, Alexander offered an inside look into how he worked to help broker a deal to reopen the government, distancing himself from the tea party in the process.
"If all we do is stand around handing each other score cards, we won't get anything done," Alexander said. "That's why, in the current health-care debate, I'm not in the shut-down-the-government crowd. I'm in the take-charge-of-the-government crowd, and get something done."
As he gears up for his 2014 reelection bid, Alexander is already in a race with tea party overtones. Back in July, he faced protests over his decision to vote for immigration reform, dismissing the jeers with an "I didn't hear anything they said." Later in August, he received a letter from 20 tea party and conservative groups, asking him to retire, while criticizing his "compromise and bipartisanship."
Later that month, Tennessee state Rep. Joe Carr (R) announced that he would challenge the two-term incumbent, and by October, he had the support of several tea party groups.
"Lamar is popular, but there is a disconnect with his popularity to the way he has voted," Carr said in August.
Carr's campaign unfortunately got off to a bumpy start, as his website said he was running for the "U.S. Sentate." Struggles have also been present in the fundraising arena, as the Chattanooga Times Free Press reported in mid-October that despite tea-party backing, Carr's third-quarter earnings totaled just $52,000.