If you're in Florida and you can't find your emu, the Sarasota County Sheriff's Office would like to hear from you.
This week, after a large bird was spotted wandering near a highway, the animal services department posted the following message to their Facebook: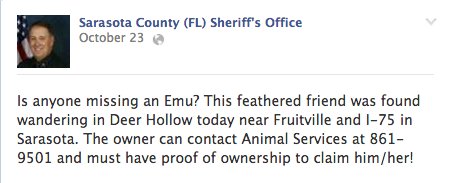 "Him/her?" That might also be something to investigate. Either way, come get your bird back!