The woman who has become the face of Obamacare has completely disappeared.
When Healthcare.gov, launched on Oct. 1, anyone visiting the website was greeted by the face of an unknown woman. As the Obama administration works to fix the glitches that have plagued the health insurance marketplace's website, that woman's picture seems to have been removed.
Here's what the home page of Healthcare.gov looked like previously: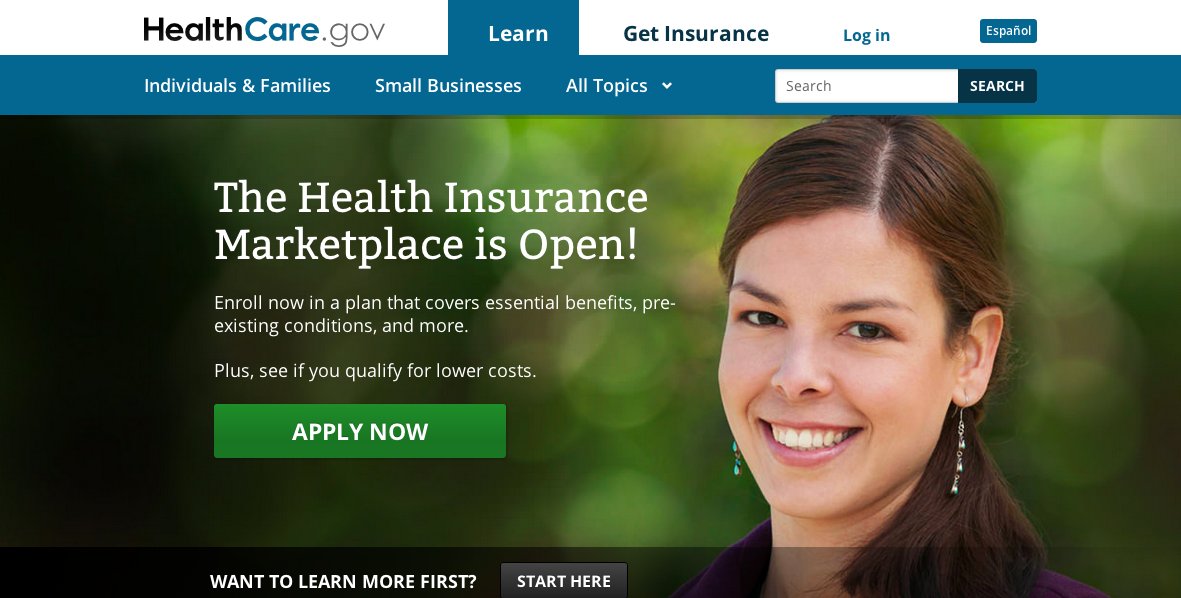 And here is what it looks like now: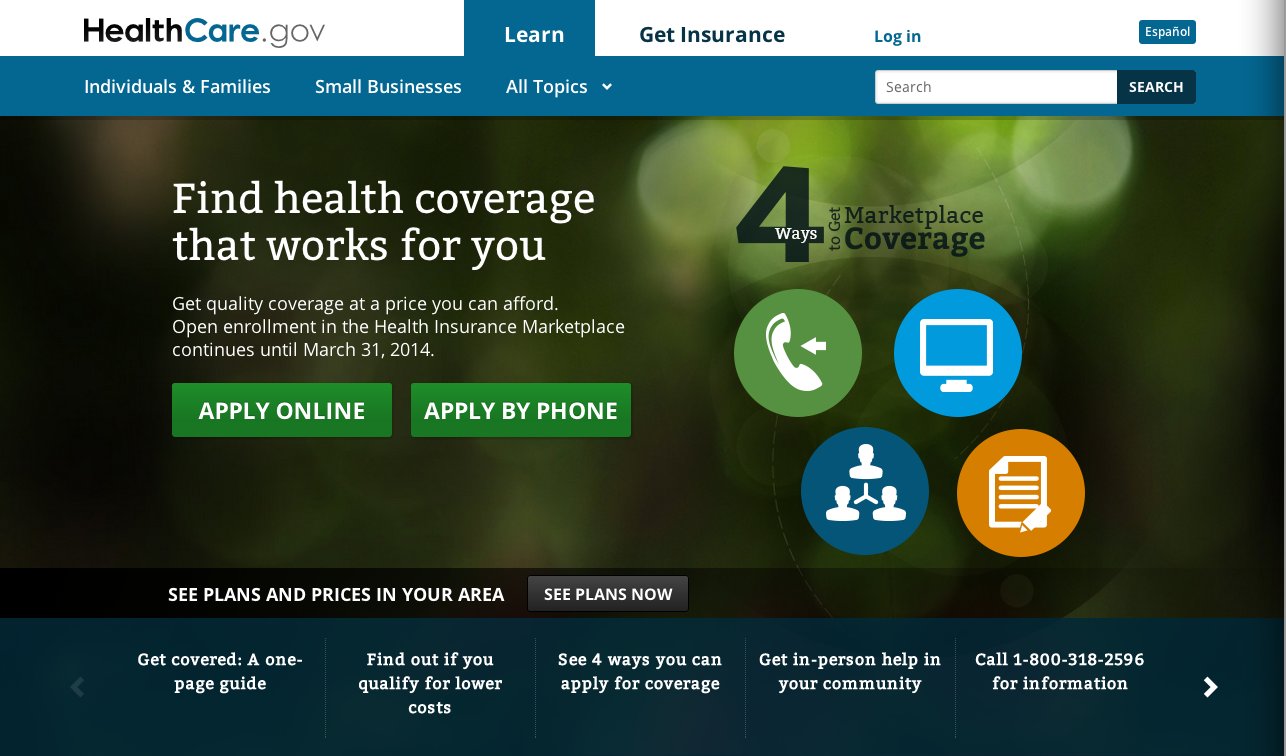 Multiple media outlets have spent time trying to identify the now-missing woman to no avail.
Given the disastrous rollout of the website, many people have taken to Twitter to express their condolences for the woman who will unfortunately be associated with the site's problems forever:
The lovely young woman that's on the main page of http://t.co/ZonqMR3vJb is probably tired of seeing her own face on the news.

— SavvyAtlGirl (@SavvyAtlGirl) October 24, 2013
It would really suck to be the woman in the stock photo on http://t.co/zbv1TtTSxl.

— Tim Johnson (@TimRelates) October 25, 2013
Just be thankful your not the woman who's stock photo was used on http://t.co/iyLmthkIPW. 😂

— Kyle (@klikekyle) October 25, 2013
BEFORE YOU GO
PHOTO GALLERY
14 Facts Obama Doesn't Want You To Know