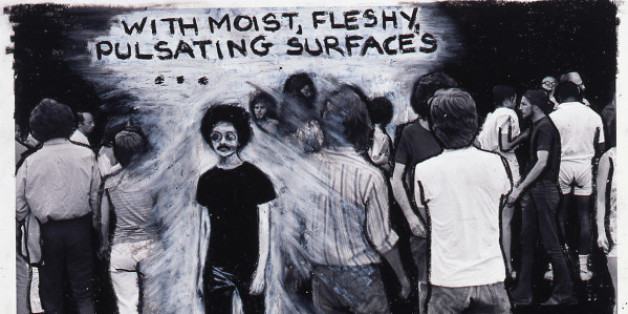 In 1973 Adrian Piper pasted a mustache on her face, put on an Afro wig, and donned round, wire-rimmed shades.
Dressed and acting like a man, she went out into the streets.
Muttering passages she had memorized from her journal, the artist was startling and weird, challenging passersby to classify her through the lens of their own preconceptions about race, gender, and class.