Just days after taking down body bullies who dared to criticize her weight, actress Danielle Fishel looks more than confident rocking a bikini.
Of course, those online bullies seemed to be the furthest thing from the former "Boy Meets World" star's mind as photographers snapped photos of the actress and new husband Tim Belusko while on their honeymoon in Hawaii on Saturday.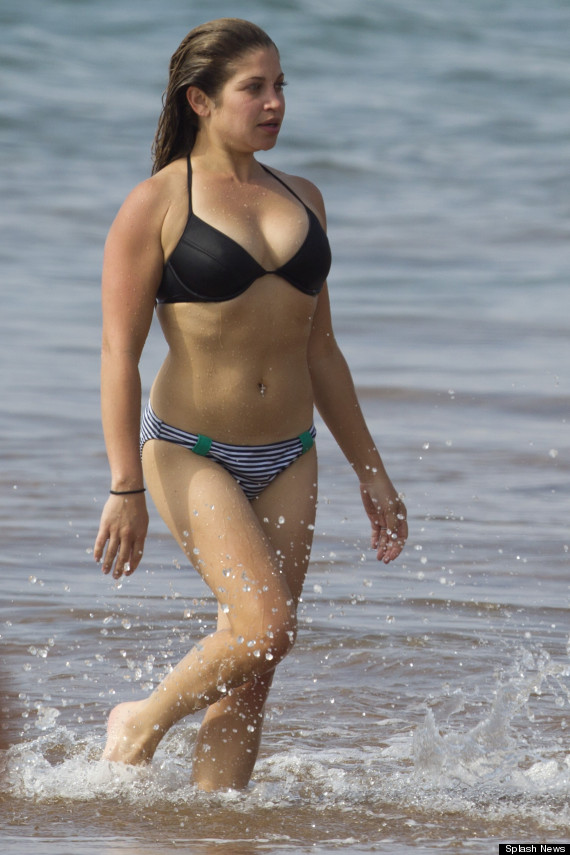 The 32-year-old, who is about to reprise her role as Topanga Lawrence on Disney's "Girl Meets World," married her boyfriend of nearly five years on Oct. 19, and though it was a joyous occasion for the couple, it prompted online haters to spew their venom, making comments about Fishel's weight and criticizing her for marrying someone so young.
Fishel wouldn't hear any of it and hit back on Twitter, telling naysayers that her new husband is "mature, responsible, loving, & kind." And as for the comments about her weight, Fishel very poignantly had this to say:
Ppl saying I was FAT @ my wedding: u r the worst kind of ppl on the PLANET. I weigh 107 pounds & am 5'1". YOU are the reason anorexia exists

— Danielle Fishel (@daniellefishel) October 23, 2013
BEFORE YOU GO
PHOTO GALLERY
Celebrities In Bikinis