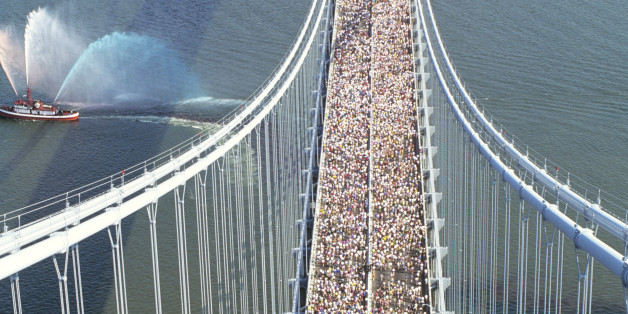 On a recent foggy Sunday in Central Park, a group of runners lingered near the finish line of a half-marathon, recounting their efforts in Spanish. They had finished the 13.1-mile course before many entrants reached the halfway point.
Julio Sauce, a 41-year-old New Yorker from Ecuador, clutched a glass plaque he had earned for finishing first in his age group. Having averaged better than six minutes a mile on the hilly course, Sauce said he was tired — but not just from the race.
From 2:30 p.m. Saturday to 12:30 a.m. Sunday, Sauce had worked as a cook at 44 & X Hells Kitchen, a Midtown restaurant. After the train ride home to Coney Island, he had only three hours of sleep before returning to Manhattan for the early race. Undeterred, he pronounced himself ready for his next big event: the New York City Marathon on Sunday.
Read more on The New York Times