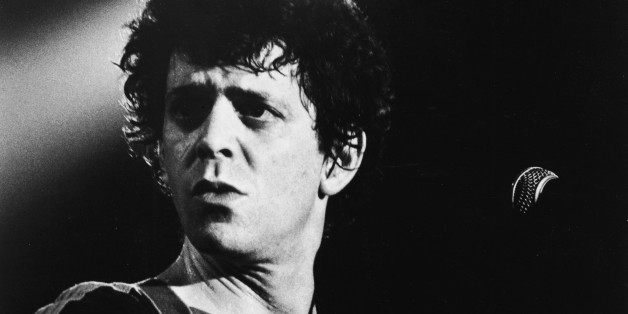 Updated Oct. 29, 2013: 9:16 a.m. EST
Lou Reed might have been known for his sharp tongue and sometimes-murky lyrics, but the legendary musician was also vocal about causes that mattered to him.
The former Velvet Underground frontman who died Sunday of a "liver-related ailment" used his artistic platform to speak out for people in need.
Known for his solo career and songs such as "Walk on the Wild Side," "Heroin" and "Sweet Jane," his lyrics often included themes such as sexual ambivalence and drugs. The 71-year-old was open about his own struggles, including addiction, and perhaps it was this connection with the human condition that spurred his advocacy on causes ranging from AIDS to LGBT issues to politics.
Reed, who had been sober for decades and had a life-saving liver transplant earlier this year, was outspoken in his peace activism. In 2008, he took part in SPEAK UP!, a benefit concert that commemorated the fifth anniversary of the war in Iraq and highlighted awareness for alternatives to military action, according to Look to the Stars. He also supported the World March for Peace and Nonviolence in 2009.
In a 2003 interview with the Guardian, he distinguished himself from politics by defining himself philosophically:
"I'm a humanist." said Reed, who adhered to a lifestyle of healthy food and t'ai chi at the time. "These are really terribly rough times, and we really should try to be as nice to each other as possible."
His actual music was also able to strike a chord with those in need. Reed's song "Perfect Day" has been widely used as a mantra surrounding charity initiatives, but it had its greatest impact in 1997 when a cover of the tune raised more than $3 million for the nonprofit Children in Need. Reed, Bono, Elton John, Burning Spear, Laurie Anderson and a number of other artists covered the song and sent it soaring to No. 1 in Great Britain for three weeks.
"I have never been more impressed with a performance of one of my songs," Reed told BBC in 1997.
Reed focused largely on AIDS and LGBT issues, joining forces with Bono and U2, Rufus Wainwright and others to help raise money to eliminate AIDS in Africa. He also partnered with and supported Cyndi Lauper's True Colors Fund, raising awareness and funds for the gay, lesbian, bisexual and transgender community, Look to the Stars reported.
A true humanitarian, Reed most recently headlined a 12-hour charity concert following the 2011 earthquake and tsunami in Japan. Also an animal lover, he has supported ethical treatment of turkeys through Farm Sanctuary by partnering with Russell Simmons.
Leaving us with more than just grinding guitars and tangled lyrics, Reed has touched people in ways both large and small. MSN points out that John Cale, who co-founded The Velvet Underground with Reed in 1965, wrote on his Facebook page:
"The world has lost a fine songwriter and poet...I've lost my 'school-yard buddy'."