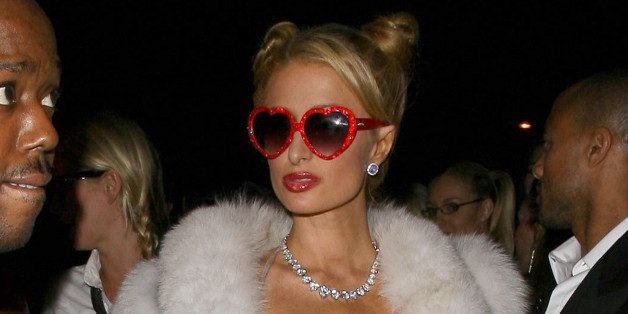 We should have known Paris Hilton would take Halloween very seriously, since it's the "one night of the year (or week of the year the way it really ends up being celebrated these days) when a girl can dress like a total slut and no other girls can say anything about it" -- at least that's according to the movie "Mean Girls," anyway.
But Hilton takes the holiday so seriously that she reportedly dropped over $5,000 at Trashy Lingerie in Los Angeles on various items including a custom made jungle woman get up -- straight out of Katy Perry's video for "Roar," according to TMZ's insider sources.
The 32-year-old already dressed up as Miley Cyrus for Playboy's annual Halloween bash on Saturday night, but Halloween isn't until Thursday, and people will undoubtably be partying in costume until at least Saturday. So it's not surprising that sources told the website that Hilton also picked up sexy fairy, princess and warrior woman costumes as well.
Due to the fact that Paris already went as Miley and she's apparently planning to go as Katy, we're slightly surprised to learn she's not dressing up as Lady Gaga, because if there's anywhere you'd be able to pick up a seashell bra and thong -- it's at Trashy Lingerie.