 October 29, 2012 started ominously in New York City.
President Obama had issued an emergency declaration for the state of New York late the night before. School was canceled across the city. A pre-storm surge had already caused severe flooding in Red Hook, Gowanus, and Hoboken. The New York Stock Exchange shut down. The subways too. The bridges were closed. So were the airports. There was a mandatory evacuation of low-lying neighborhoods. That afternoon, the wind caused a construction crane on a Midtown skyscraper to come loose. Supermarkets were crammed with people stocking up on supplies. New Yorkers weren't sure if this storm was going to be all it was cracked up to be, or if it was going to be just another Hurricane Irene.
At 5:55 p.m., Mayor Michael Bloomberg warned that Sandy was the "storm of the century" and that the time to evacuate was "over."
While Sandy largely spared some New York neighborhoods, it devastated others. Over eight million New Yorkers all have different memories from that fateful night, when Sandy's record storm surge slammed against the city's shore, causing billions of dollars in damage, plunging the city into darkness, and ultimately killing 43 people.
Below find a brief timeline of some of that night's most dramatic events.

October 29, Evening
Building Collapses In Chelsea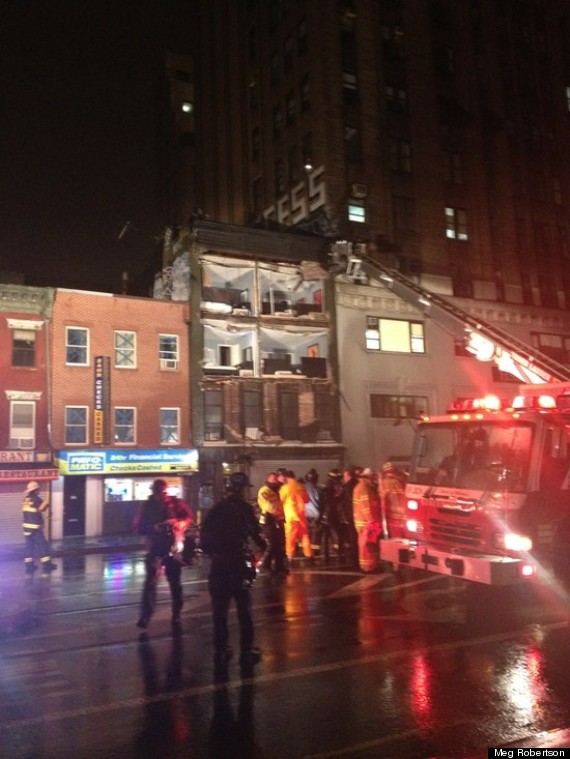 9:01 P.M.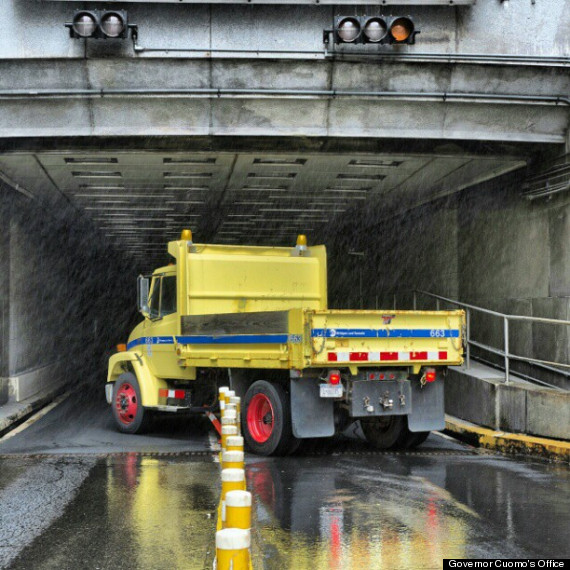 Entire Hudson River is flowing into Ground Zero, Carey Tunnel and subways. It sounds like Niagara Falls. Too dark for pic.

— Adam Lisberg (@adamlisberg) October 30, 2012
October 29, 9:45 p.m.
MTA Confirms Subway Flooding
We can confirm that there has been water infiltration into the New York City Subway tunnels under the East River. We cannot confirm a depth.

— MTA (@MTA) October 30, 2012
October 29, Late Evening
Jane's Carousel In Dumbo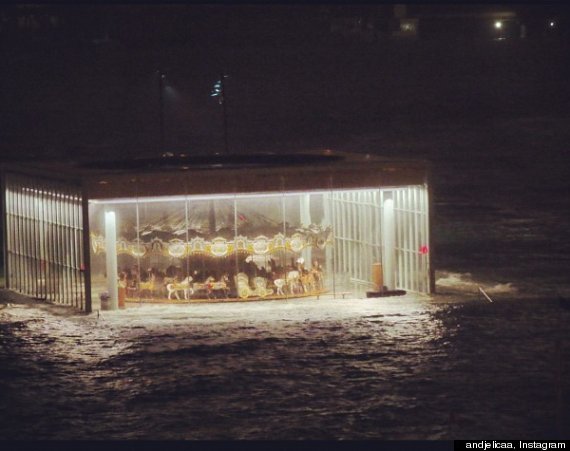 October 29, Late Evening
Backup Power At NYU Hospital Fails; Patients Evacuated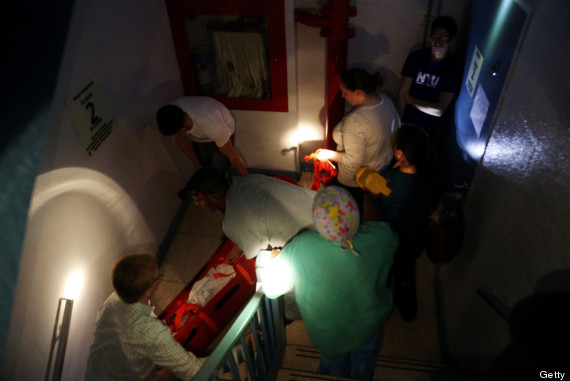 October 29, Late Evening
911 System Overwhelmed By Calls
Mayor: Right now, 911 is receiving 10,000 calls per half hour. Please, please, please only call 911 for life-threatening emergencies. #Sandy

— NYC Mayor's Office (@NYCMayorsOffice) October 30, 2012
October 29, 11:15 p.m.
Ground Zero Flooding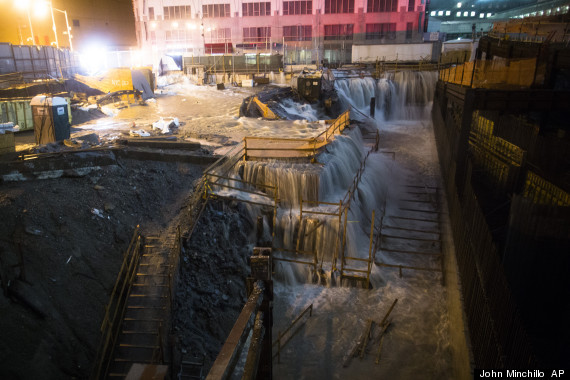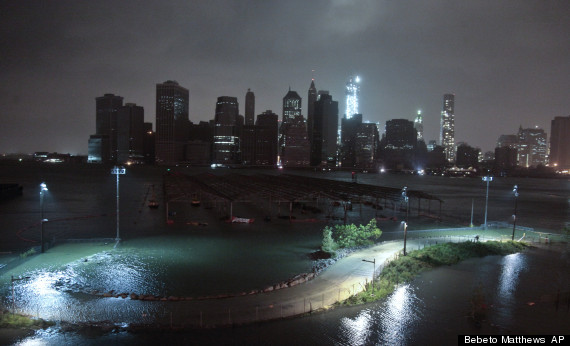 October 30, Midnight
East Village Flooded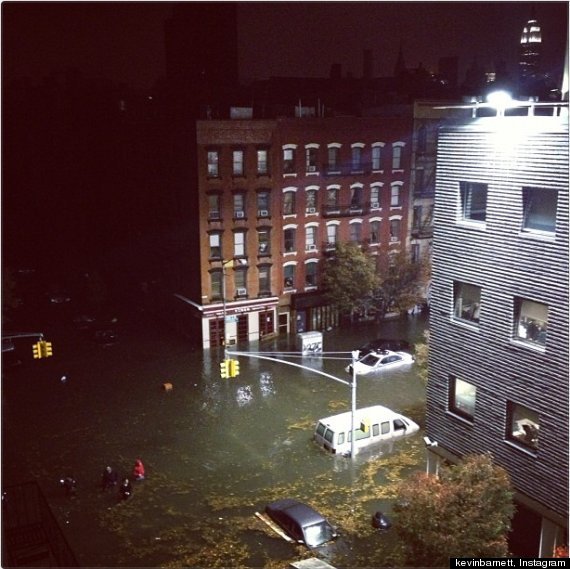 October 30, 12:01 a.m.
Surge Receding
Storm surge peaked at 13.88 ft at the Battery. Now 9.81 ft & going down. Power outages and other serious issues remain #NYC #Sandy

— Mike Bloomberg (@MikeBloomberg) October 30, 2012
October 30, Overnight
Con Edison Officials Say Sandy Has Caused Largest Power Outage In Its History Video Captures Explosion At ConEd Plant That Sends City Into Darkness
October 30, 2:29 a.m.
MTA Says System Could Take Up To Four Days To Recover Dramatic Footage Of Flooding, Fires In Breezy Point, Queens
October 30, 9:23 a.m.
Rainbow Appears Over Gowanus Canal
@BrianLehrer Rainbow over the #Gowanus Canal just a little while ago. #Sandy is on her way out. pic.twitter.com/TNavgaFv

— Conor McDonough (@conormcdonough) October 30, 2012
BEFORE YOU GO
PHOTO GALLERY
Staten Island Post-Sandy