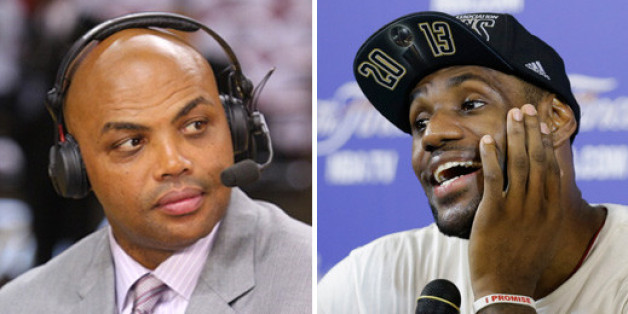 In Charles Barkley's eyes, LeBron James still has some work to do. On the day before the 2013-14 NBA season-opener, the Hall of Famer told Richard Deitsch of Sports Illustrated that the four-time NBA MVP hasn't cracked his list of top five players of all time.
"I have Michael [Jordan] at No. 1. Oscar [Robertson] at No. 2. Then Wilt [Chamberlain], Kareem [Abdul-Jabbar] and [Bill] Russell," Barkley said. "I have Kobe [Bryant], LeBron, Tim Duncan, Jerry West and Elgin Baylor after that. Those are my top 10. Those second five fluctuate, but who do I take off my top five?"
Sir Charles went on to say that he's bothered by those who don't compare James to Kobe Bryant anymore.
"I'm still going to take five [titles] over two. It makes me laugh with my friends," he said. "The media just kills Kobe Bryant. Like he's dead! Five still is a lot more than two!"
Yes, five is a lot more than two. And Barkley stating that fact might make some wonder why Magic Johnson was left off his top 10.
BEFORE YOU GO
PHOTO GALLERY
101 NBA Posterizations