On the ground, the newly-constructed Christian Science church in Dixon, Ill. looks perfectly lovely. But from the air? Well..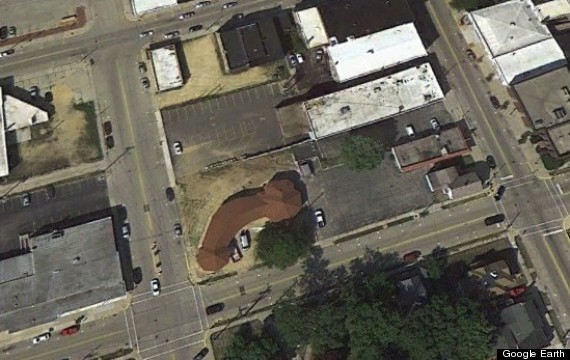 From above, the building is a dead ringer for a choice cut of male genitalia, earning the honor of Dlisted's "Hot Slut of the Day!" and being picked up by TheFrisky.com and other media outlets.
The church, located just south of the Rock River, even has a curious slogan we swear we're not making up: "Rising up."
All this from the northern Illinois town that gave us Ronald Reagan and the most massive municipal embezzlement scheme in U.S. history.
For maximum impact, we recommend downloading the Google Earth plug-in, then zooming in, then out, then in again and out again on the embedded map below.
BEFORE YOU GO
PHOTO GALLERY
Unintentionally Sexual Optical Illusions