If there's an event during which selfies are more inappropriate, we can't think of it. Fast Company's Jason Feifer, creator of the Tumblr "Selfies at Serious Places," outdid himself with his latest masterpiece: "Selfies at Funerals."
Check out Feifer's entire collection right here.
They'll make you cringe, like these few examples:
For the love of God, no fake gang signs.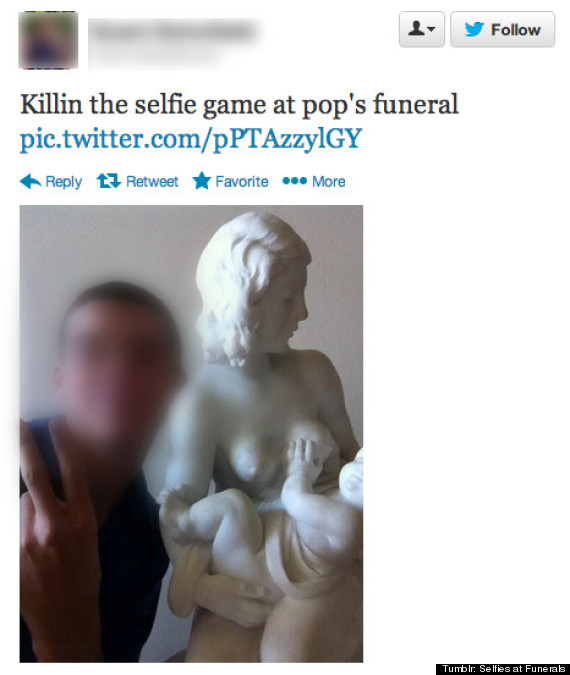 Maybe.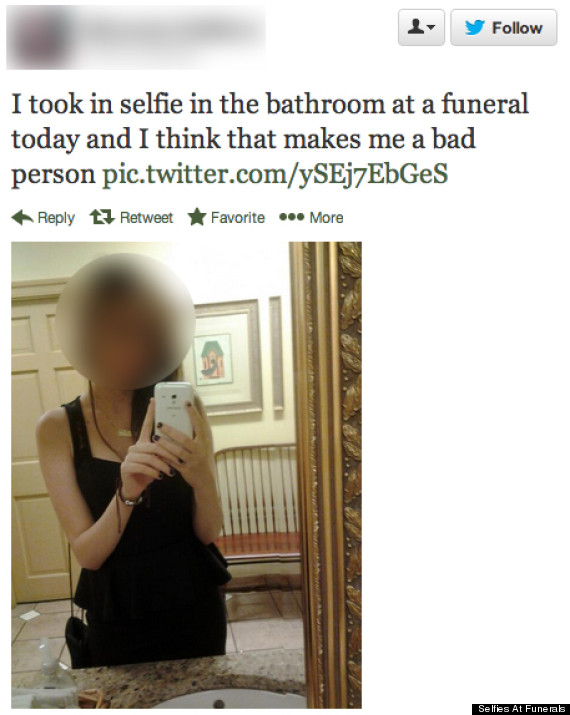 And then there's this for when you thought it couldn't get any worse.