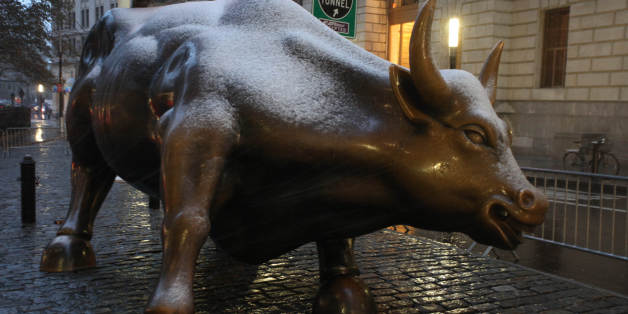 New federal rules meant to protect retirement savers from unscrupulous financial professionals would be delayed and weakened under a bill passed by the House of Representatives on Tuesday.
The bill, approved by a 254-166 vote, is aimed at the Labor Department, where for at least three years a small group of officials led by Phyllis Borzi have been trying to implement a proposal that would force financial advisers and brokers to act in their customers' best interests when pitching financial products for retirement accounts.
The rules, long sought by consumer advocates, gained greater urgency after the financial crisis wiped away trillions of dollars from Americans' retirement nest eggs. With an increasing number of Americans now saving for their own retirements, rather than relying on company or government-provided pensions, consumer and investor advocates argue that brokers and others who reap commissions from selling financial products are conflicted when pitching to their customers, leading to bad advice that may jeopardize millions of households.
But groups representing Wall Street oppose the measure, partly on grounds that it would sow confusion in the investment community. Investment advisers already are held to a fiduciary duty, but stock brokers and other financial professionals who earn commissions and fees are usually held to a so-called suitability standard, meaning they must have a reasonable basis that the product is suitable for the investor.
Wall Street's argument won House Republicans, 224 of which voted in favor of the measure that forces the Labor Department to delay its rules until after the Securities and Exchange Commission has finalizes its own proposals.
The SEC's version has been repeatedly delayed and may end up being abandoned, despite a 2011 agency study that recommended the commission force brokers and advisers to adhere to a uniform fiduciary standard when dealing with retail customers.
Republicans had enough votes to pass the measure weakening and delaying the rules on their own. They were joined by 30 Democrats. It's unlikely the Democratic-led Senate will join the House in approving the proposal.
The White House on Monday vowed to veto the House measure, arguing that the proposals under consideration at the Labor Department and the SEC are "critical to protecting Americans' hard-earned savings and preserving their retirement security."
"The administration is committed to ensuring that American workers and retirees are able to receive advice about how to invest their money in safe, secure, and transparent financial products that is free from harmful conflicts of interest," the White House said in a statement, noting that conflicts of interest between investors and financial professionals may lead to "deceptive and abusive practices."

BEFORE YOU GO
PHOTO GALLERY
Politicians React To Occupy Protests