It's become the unspoken truth in demographics, Pinterest is for girls, and Tapiture is for guys. Pinterest features countless recipes for cupcakes, Tapiture features girls who sometimes go by the name Cupcake. We can generalize all we want, but let's put this to the test. For science. Here's an interesting and sometimes amusing comparison of search terms in Pinterest and Tapiture. They suggest that men and women sometimes see things in completely different lights.
"Women's Suffrage"
Pinterest: Some great photos, quotes and champions of the movement.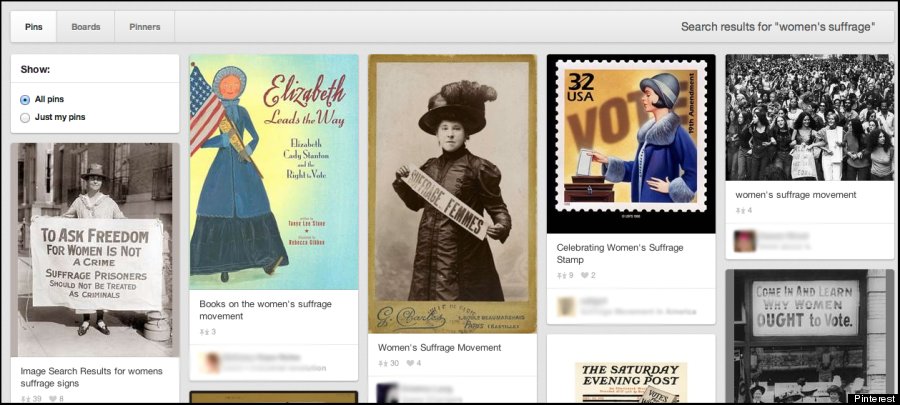 Tapiture: ...


"The Perfect Guy"
Pinterest: Heartfelt sentiments about one super duper hypothetical man.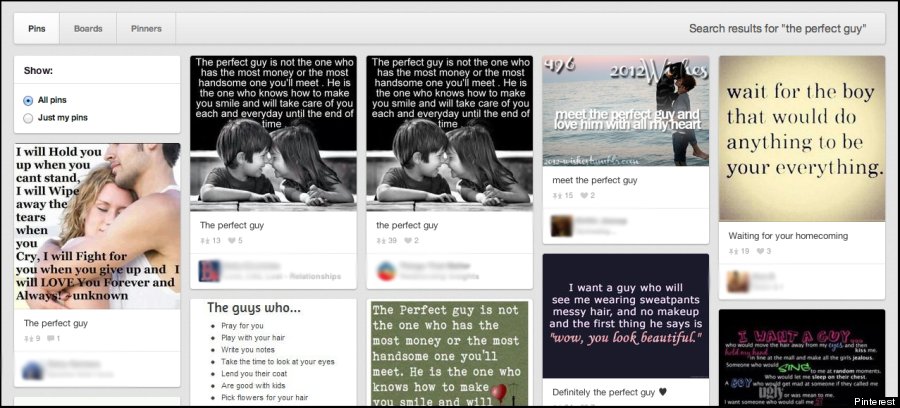 "The Perfect Girl"
Tapiture: Largely butt-related, with one superwoman.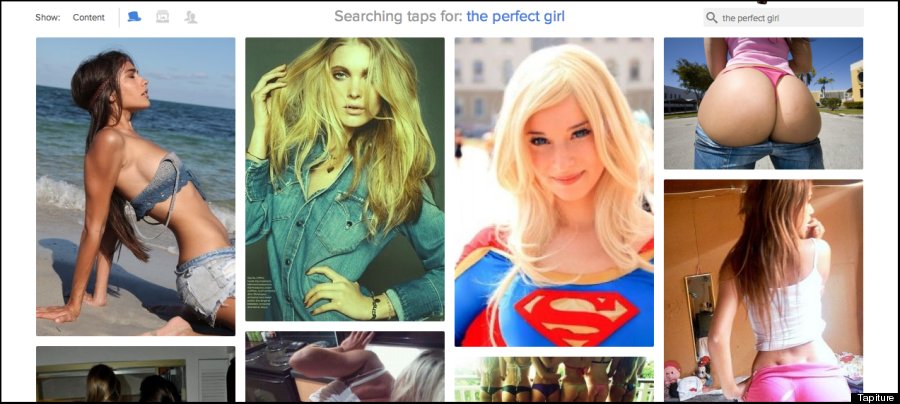 "Beautiful"
Pinterest: Nature.

Tapiture: Does "Sports Illustrated" printed on paper made from trees count as nature?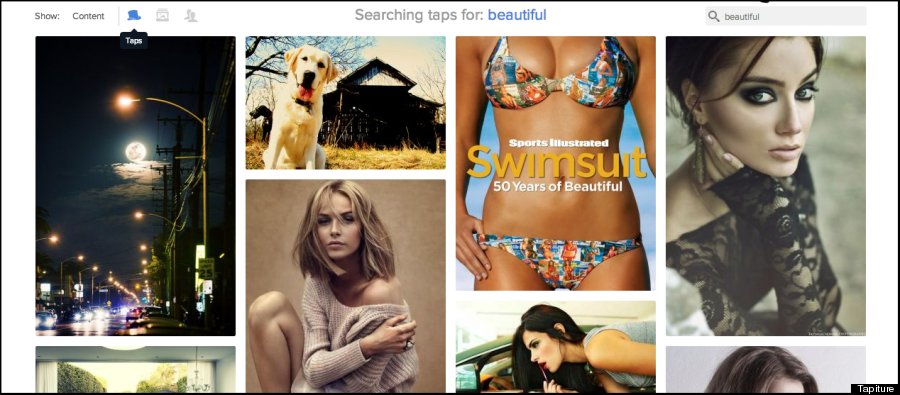 "College"
Pinterest: Tips on studying for an exam or decorating a dorm room.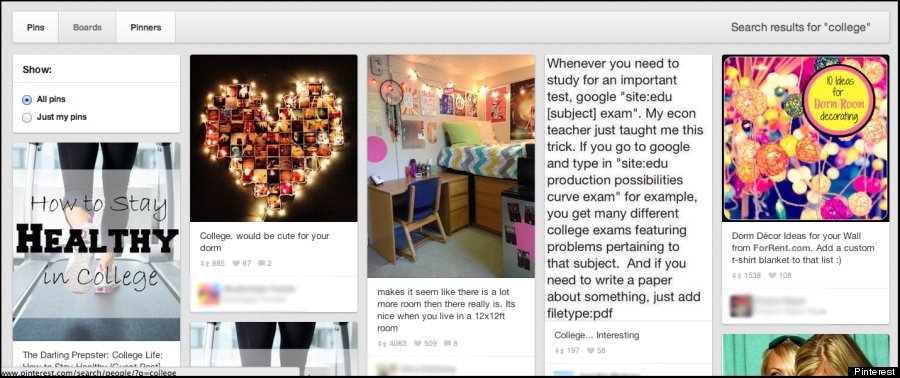 Tapiture: Sports, bro!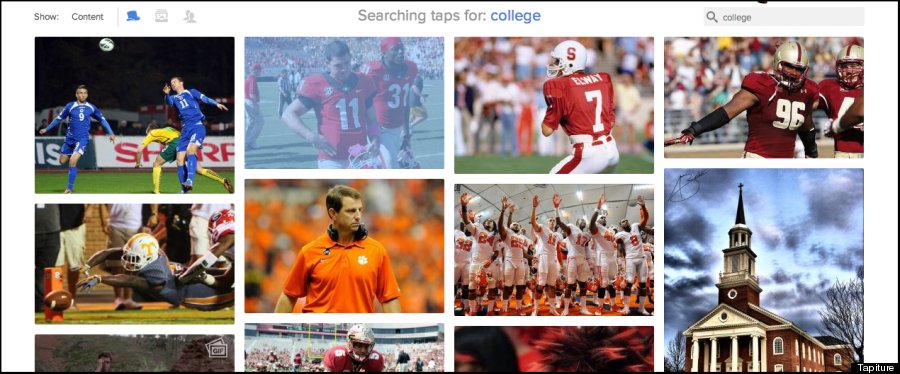 "Art"
Pinterest: Horses, teary eyes and Warhol quotes.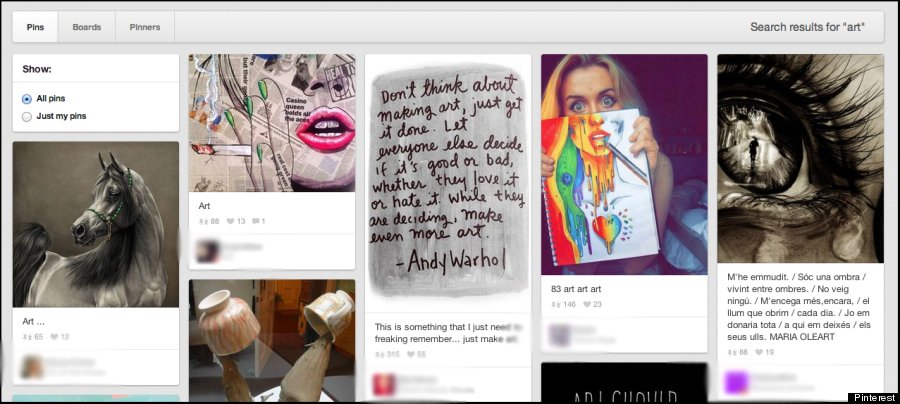 Tapiture: Food, guns and Cheetara from "Thudercats." Obviously.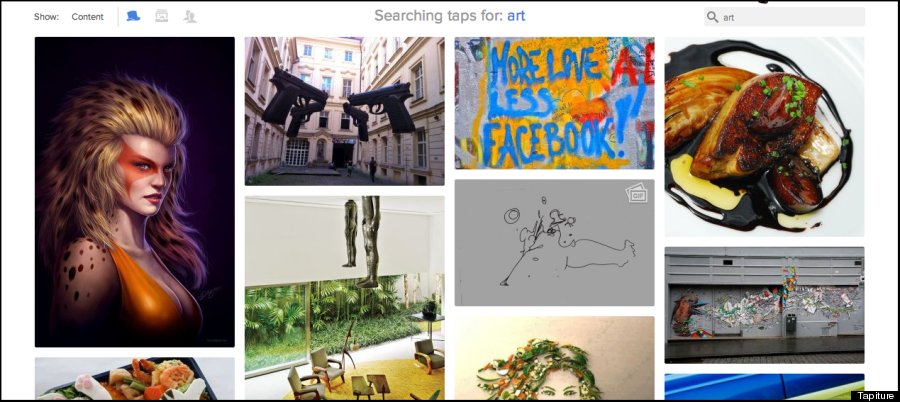 "Melons"
Pinterest: Beautiful fruit.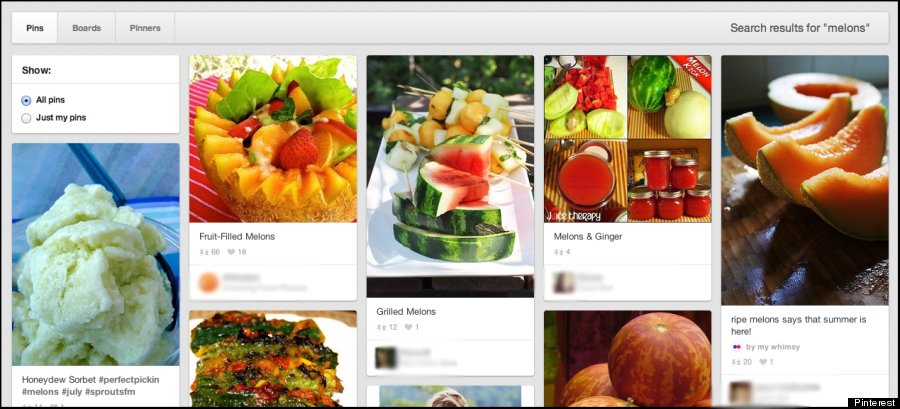 Tapiture: To be fair, there were some pictures of fruit.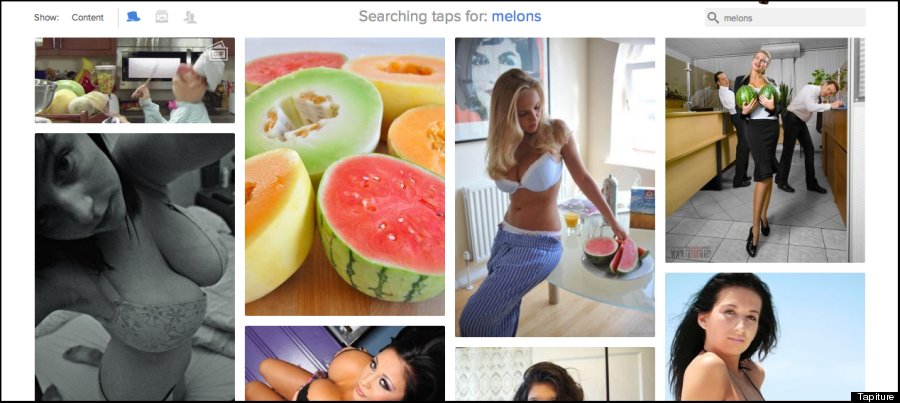 "Six Pack"
Pinterest: Six packs on bellies.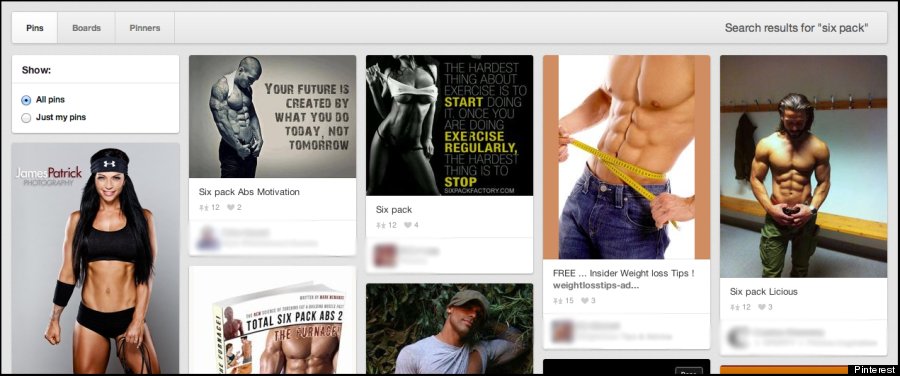 Tapiture: Six packs in bellies.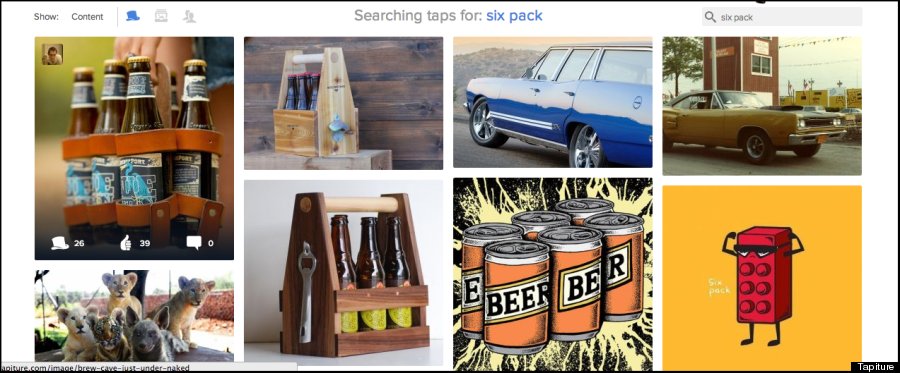 "Bunnies"
Pinterest: Aww.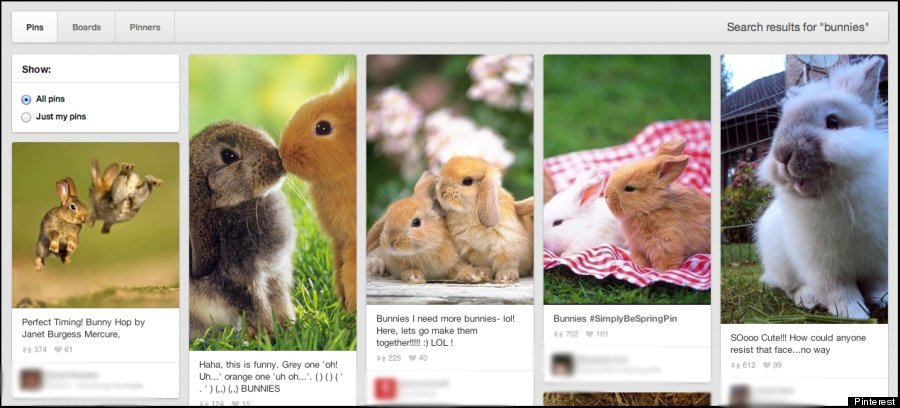 Tapiture: Aww... ?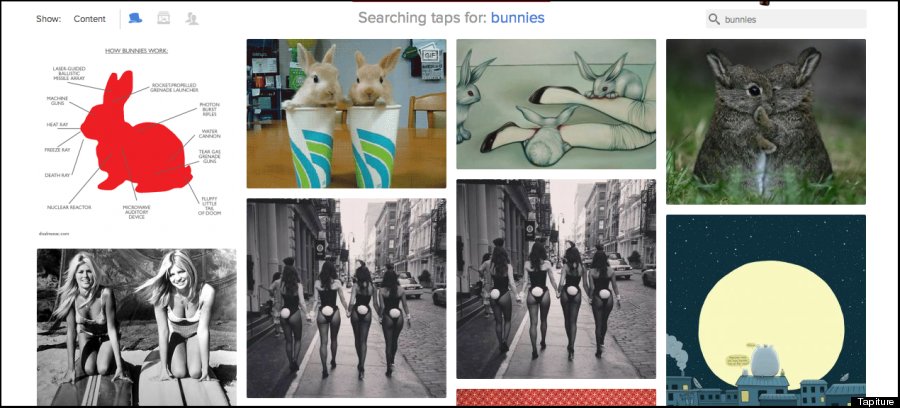 "Ratchet"
Pinterest: Girls cutting down other girls.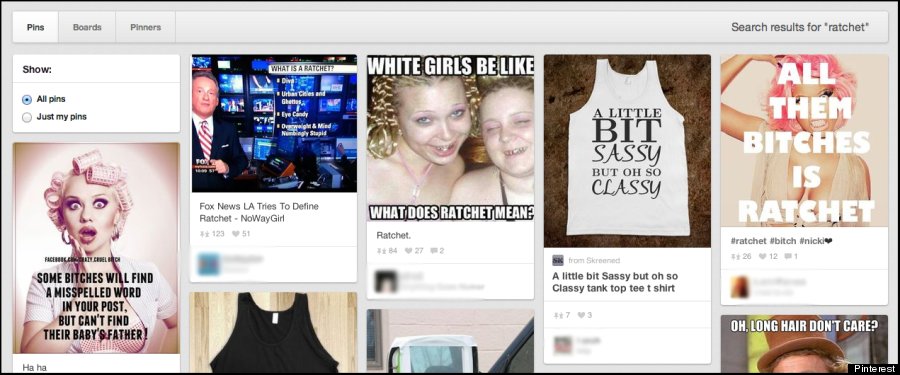 Tapiture: Guys, in the garage, avoiding all that.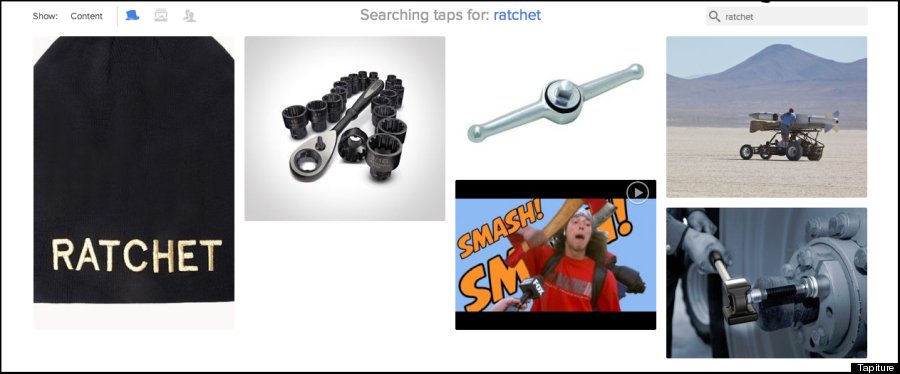 "Crafts"
Pinterest: Colorful and artistic, yet functional.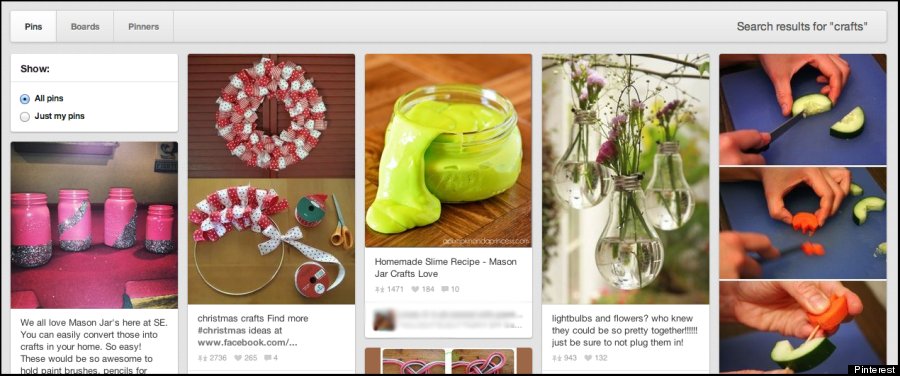 Tapiture: Functional. And motorcycles.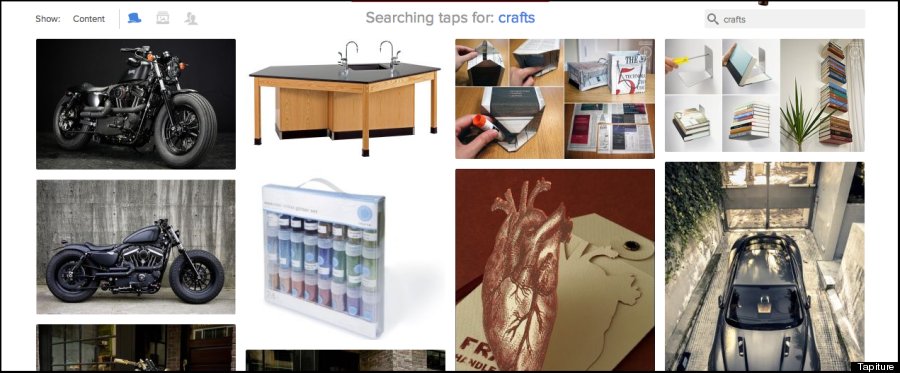 "Spend The Night"
Pinterest: Songs and creative interpretations.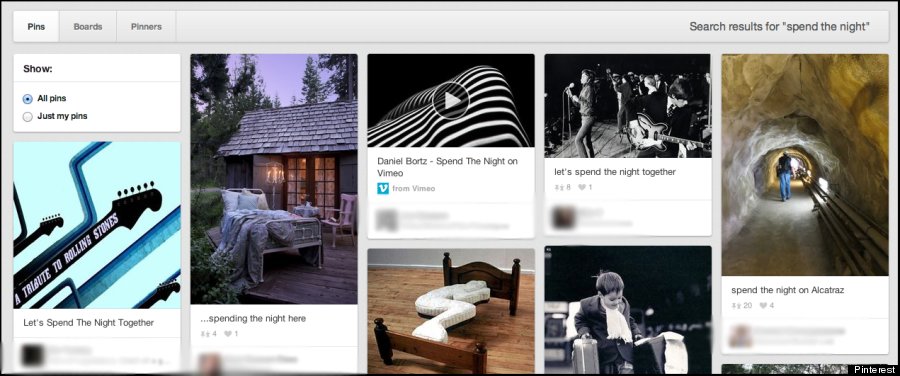 Tapiture: A sleepover wish list?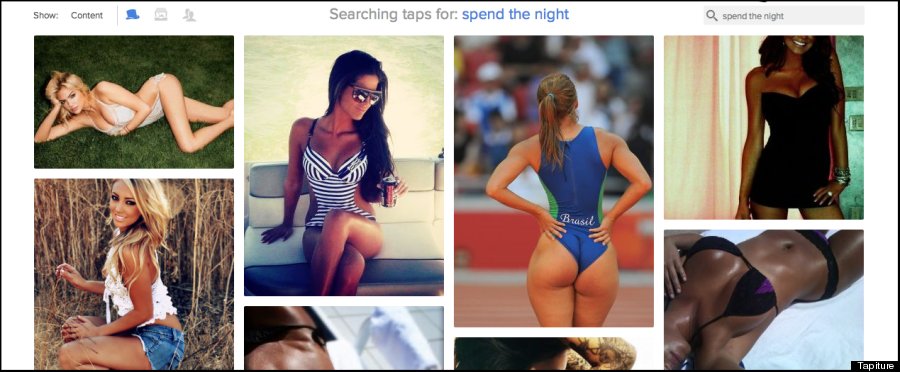 "Breasts"
Pinterest: Breasts.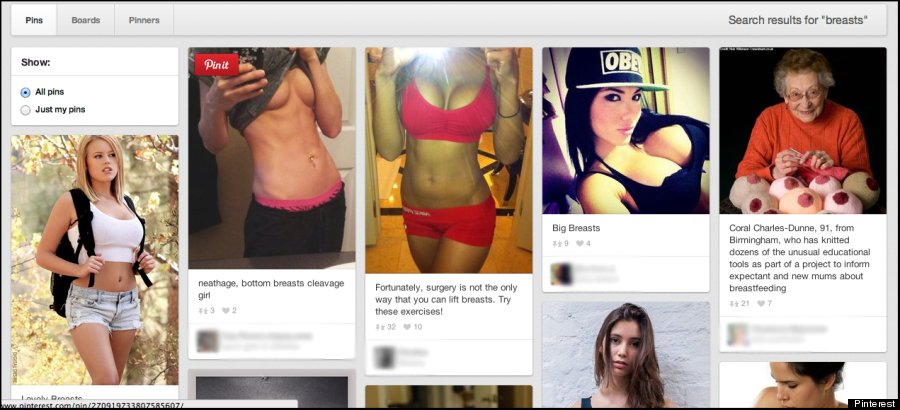 Tapiture: This is where we get kitchen-related pictures?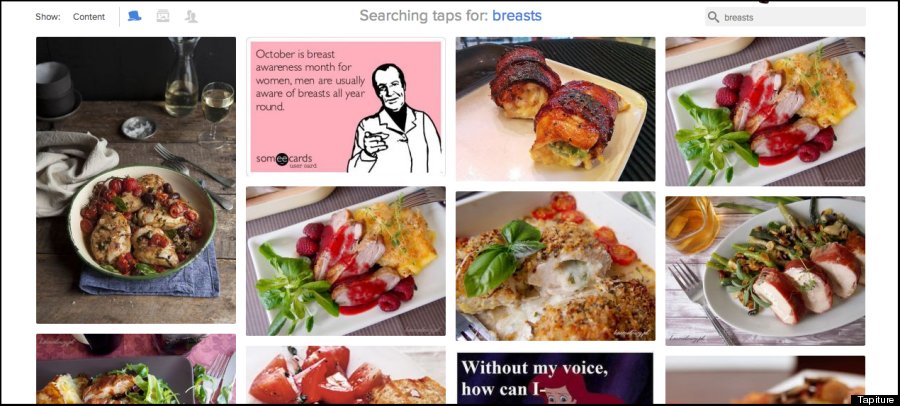 "Heroes"
Pinterest: Inspirational figures.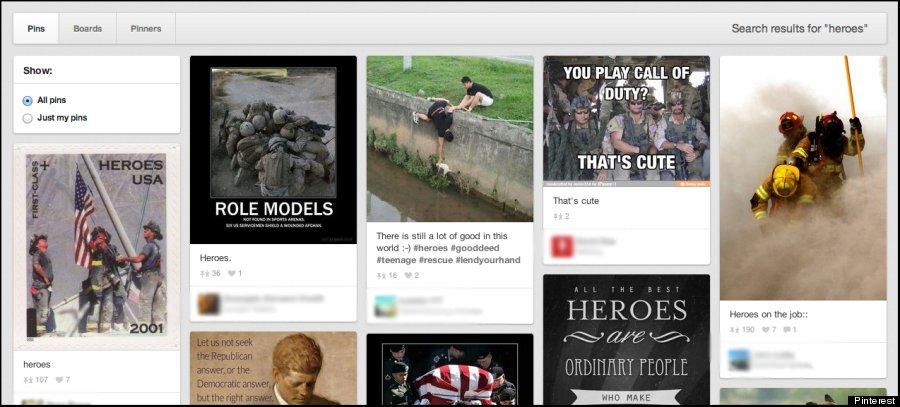 Tapiture: At least it's not a bunch of sandwich photos.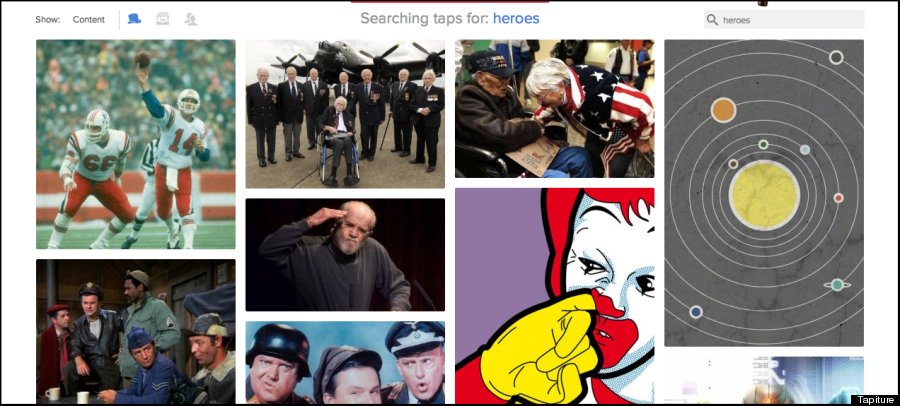 "Soul Mate"
Pinterest: Pure, romantic idealism at its finest.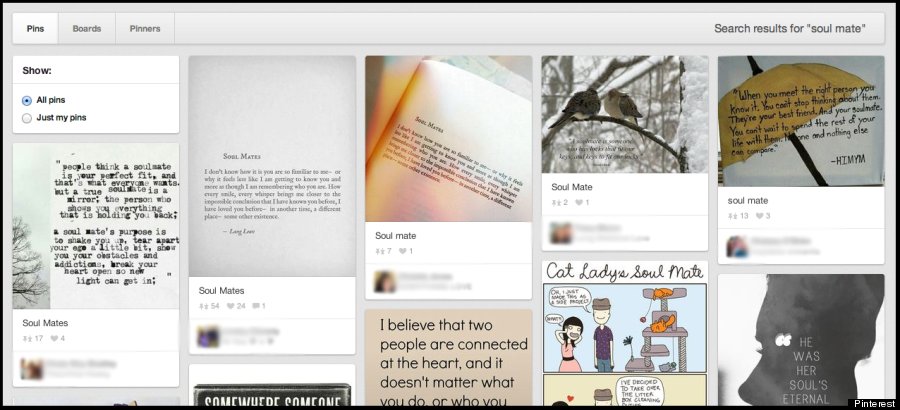 Tapiture: Hopelessness. And a "Dawson's Creek" quote, for some reason.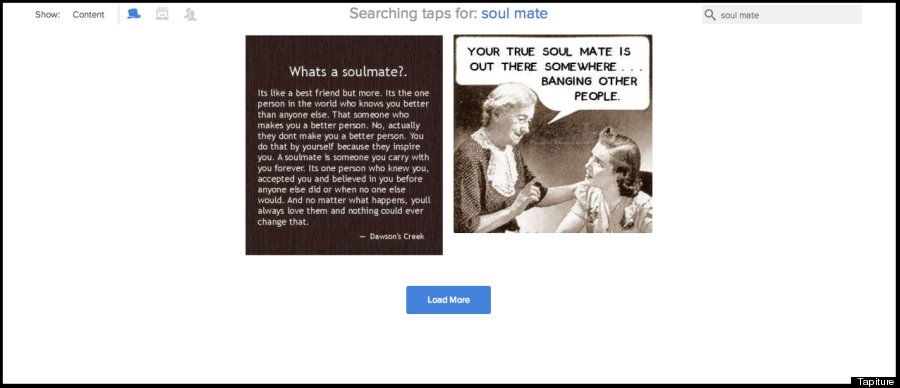 "Best Movie Ever"
Pinterest: Some disagreements on the best movie ever.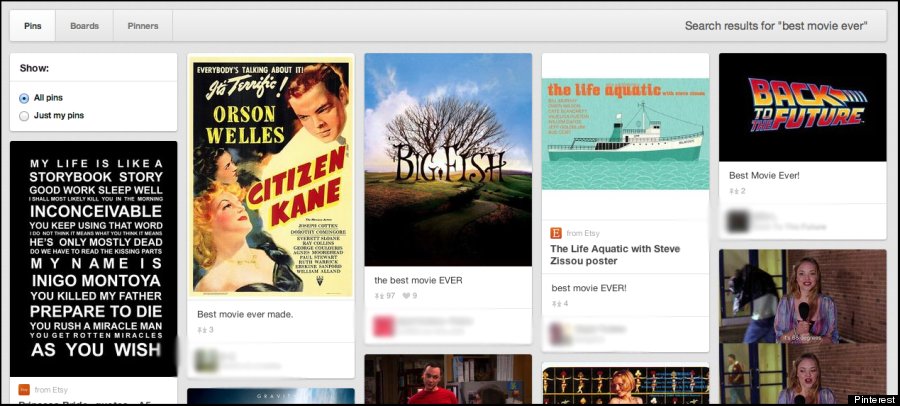 Tapiture: Now increase hyperbole by 86 percent!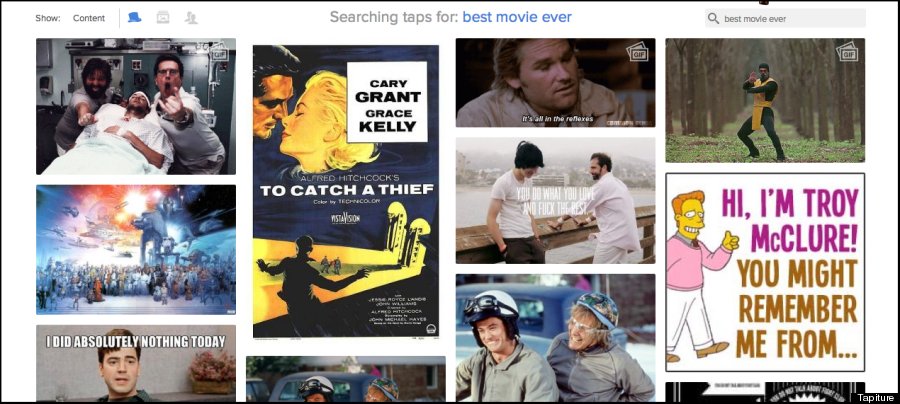 "Clowns"
Pinterest: Here's something men and women can come together on.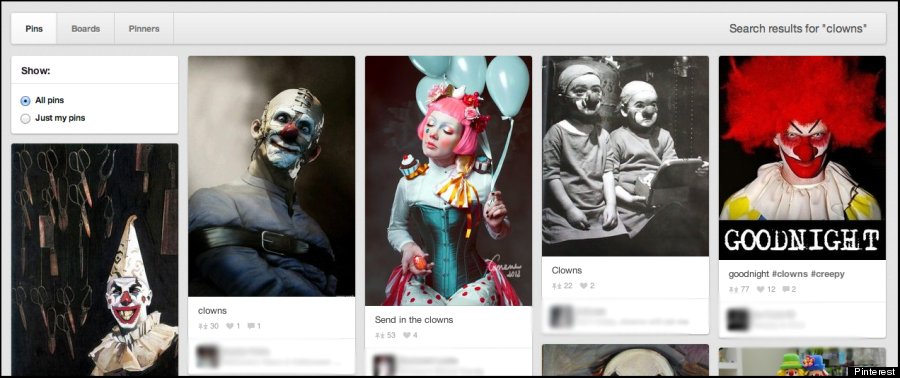 Tapiture: Clowns are flipping scary.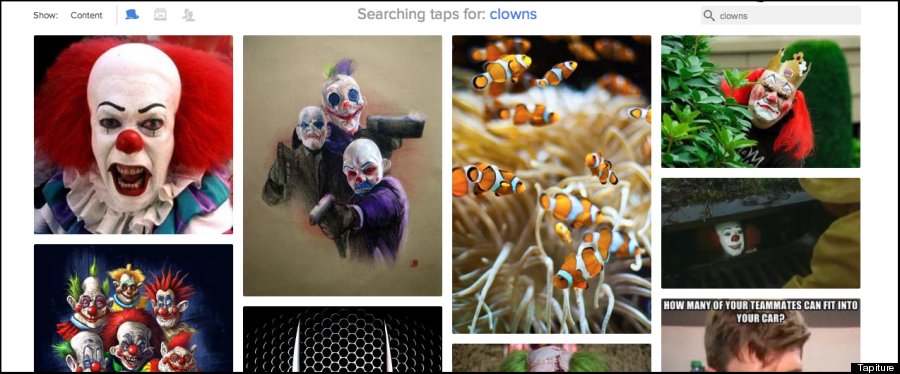 "Laundry"
Pinterest: Responsible, real world application.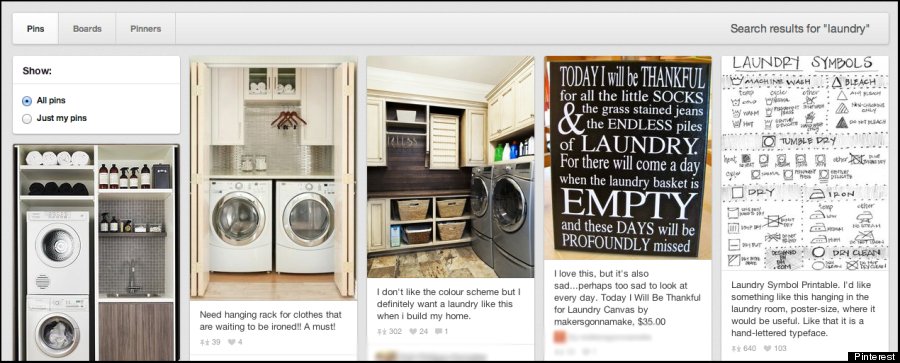 Tapiture: Sorry guys, punching your laundry will not make it clean.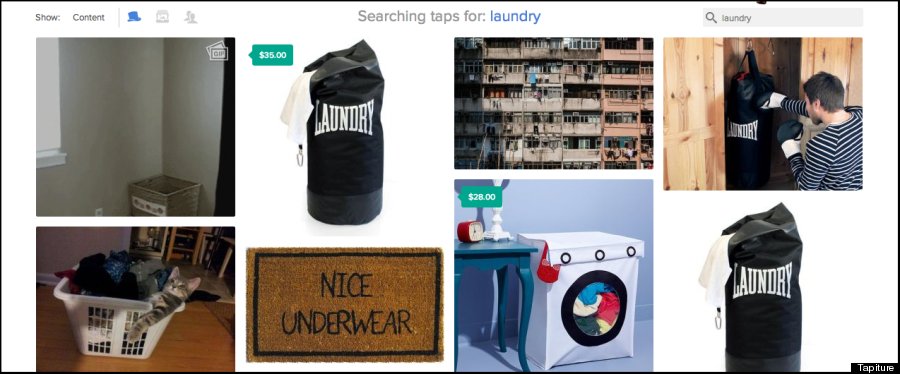 "God"
Pinterest: Spiritual solace, comforting affirmations and soothing insights.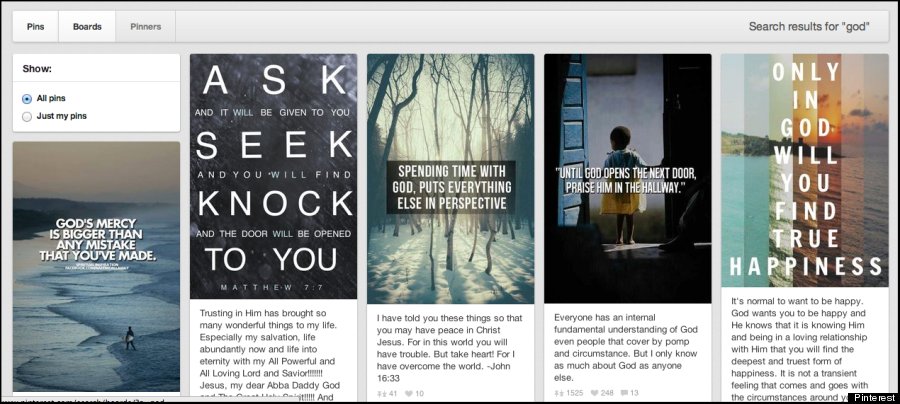 Tapiture: Shaq, Ryan Gosling and why not a cat.

"Love At First Sight"
Pinterest: Mickey Mouse and zombie mohawks.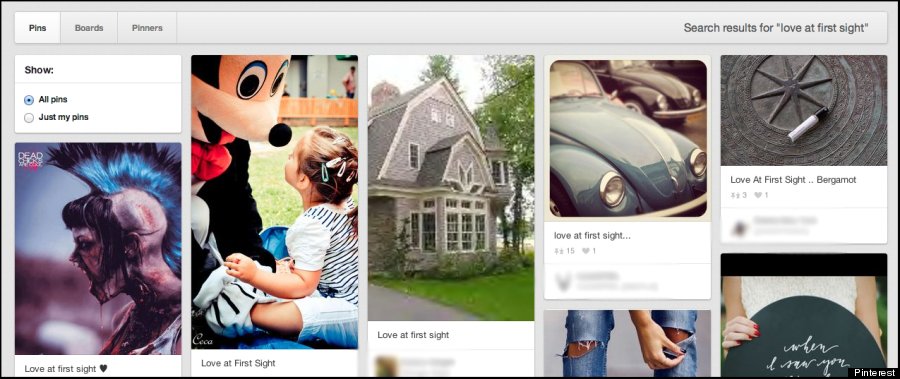 Tapiture: Burgers and boobs.