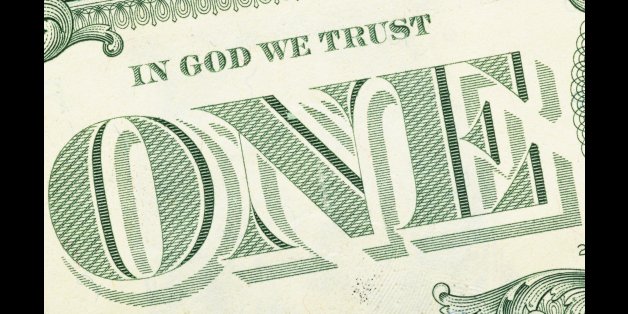 The words "In God We Trust" may soon be displayed in all Pennsylvania public schools.
A Pennsylvania bill that would require the state's schools to display the phrase passed the House Education Committee last week in a 14-to-9 vote, according to Fox News. While proponents of the bill say it would serve to honor a national motto, others say it would violate the separation of church and state.
Rep. Rick Saccone (R-Allegheny) sponsored the bill, titled The National Motto Display Act. He says it's important that schools display the words "In God We Trust," as the phrase is closely connected to Pennsylvania history. Former Pennsylvania Gov. James Pollack is reportedly responsible for putting the phrase on coins while serving as the director of the United States Mint about 150 years ago, according to local outlet WHTM-TV. The phrase was adopted as a national motto in 1956.
The measure would require schools to present the words on a plaque or through student artwork, according to the outlet.
"It's passive exposure," Saccone told the Pittsburgh Tribune-Review. "They don't have to look at it because if it's on the cafeteria wall or if it's over the front door they can look at it or don't have to look at it. Why would we not celebrate our national motto? We can have witches on brooms in schools, we can have Dracula, and vampires and zombies, but we can't have our national motto in our schools?"
However, some civil liberties groups say the proposal promotes religion.
"The last time I checked, God was religious," Janice Rael, vice president of the Delaware Valley chapter of Americans United for Separation of Church and State, told Fox News. "The government should be neutral, and with this legislation the government is not neutral, the government is taking a position."
The measure passed the education committee mostly along party lines, with one democrat lawmaker voting in favor and one republican voting against.
It is unclear when the measure will be brought up for a full House vote.
BEFORE YOU GO
PHOTO GALLERY
Weird Things Banned At Schools