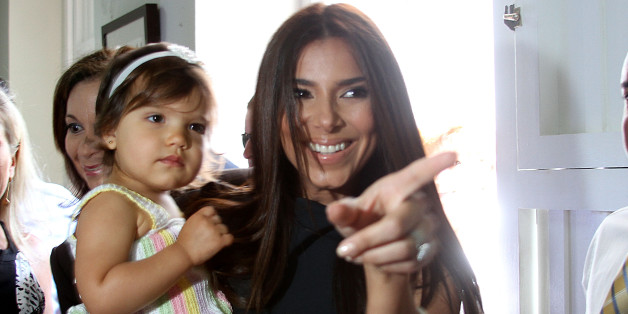 By Michael Lopez

It's official; Baby Fever is sweeping the Latina celeb community. Just last week, Paulina Rubio revealed her plans to have more kids and now "Devious Maids" star Roselyn Sanchez is following suit.
Roselyn became a first-time mom back in 2012, when she gave birth to daughter Sebella Rose. Now, as she told People en Español, the time may be right for baby number two.
"I would love to give Sebella a brother or a sister," she told the mag. "But it's whatever God wants."
Seeing how Sanchez is now in her 40's, conception isn't quite as easy of a process. But it's certainly possible, as new moms Halle Berry and Ana Ortiz can attest.
Read more Blogamole's News and Chisme here.
BEFORE YOU GO
PHOTO GALLERY
100 Independent Latinas In Hollywood! Update Needed