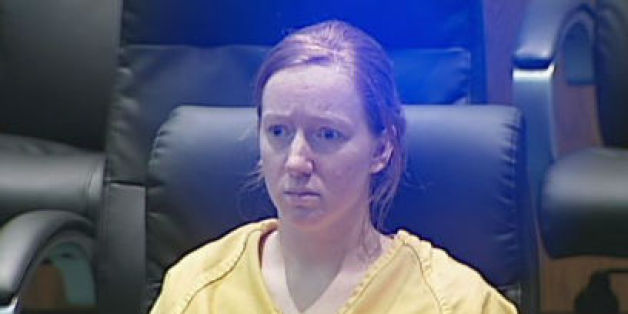 A Springboro, Ohio woman will spend 15 years in prison after her claims that a diet pill-induced blackout left her with no memory of filming sex acts on a toddler.
Tanai Fortman, 32, pleaded guilty to rape and pandering sexually orientated material when she appeared in court Oct. 25, WCPO reports.
In June, the woman's then-boyfriend went to police after he discovered five 30-second video clips of Fortman sexually molesting a 4-year-old girl on her tablet and cell phone.
"I can't help but think about my own kids and if something like this would have happened to them," the man, who wished to remain anonymous, told WKEF at the time. "I wouldn't wish that on anybody's child."
The man said that he checked the devices because he suspected Fortman was cheating on him.
"We were close, we were getting very, very close when all this happened," he told WKEF. "I was actually completely enraged. I mean it just made me sick to my stomach. I saw red," he said.
When she was arrested, Fortman initially told investigators that she had no memory of filming the acts of abuse, due to a "large intake of weight-loss pills that rendered her unconscious."
Fortman said she was sick to her stomach when she saw the videos and would never hurt the victim, according to WXIX.
She also told police that she had been working for an "online sexting company" at the time.
Fortman will register as a sex offender for life, and will have to register her address with authorities every 90 days, according to WHIO-TV.

BEFORE YOU GO
PHOTO GALLERY
Teacher-Student Sex Abuse Cases