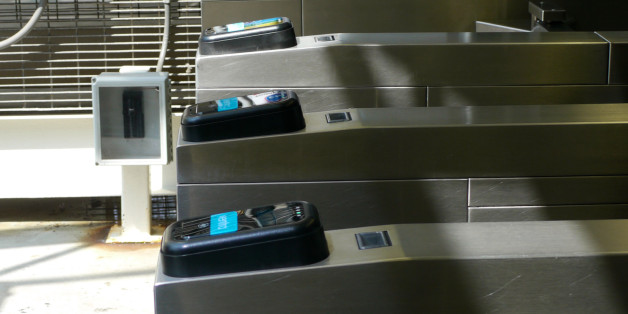 Is Ventra passing the buck?
After frustrated users clogged Ventra's service center during the rollout of the new fare payment system in September, the Chicago Transit Authority is now picking up the $245,000 tab for the "unforeseen" expense of Ventra's courtesy calls.
The Sun-Times reports the CTA hired an outside vendor to make the outbound courtesy phone calls after the call center run by Ventra's parent company fell short.
As earlier reported, the calls are intended for a portion of the 300,000 Chicago Card and Chicago Card Plus holders who have not yet activated their new Ventra cards or experienced difficulty doing so.
A CTA spokeswoman told the Sun-Times the nearly quarter-million dollar tab fits in the agency's plan since other Ventra expenses have somehow miraculously come in under budget. The transit agency opted to hire a third-party vendor for the task of making the courtesy calls so that Ventra's call center could focus on service issues unrelated to card registration.
Interestingly, since the total comes to just less than $250,000, the expense didn't require a vote from the transit agency's board (as the paper notes, CTA board members weren't even aware of it until reporters started poking around to inquire).
Amid the call center snags, other hitches for the service continue. The Tribune reported Monday that customers continue to complain about multiple charges. In some cases, customers say Ventra has overcharged for the same fare as many as four times.
In case you're keeping track, here's a mini-summary of Ventra's demerits since its roll-out in September:
There are several ways to get on board with #Ventra! Unfortunately, most of them involve crying.

— Ventra Chicago (@chicagoventra) October 29, 2013
BEFORE YOU GO
PHOTO GALLERY
Ventra Card Hating Is All The 'Rage'