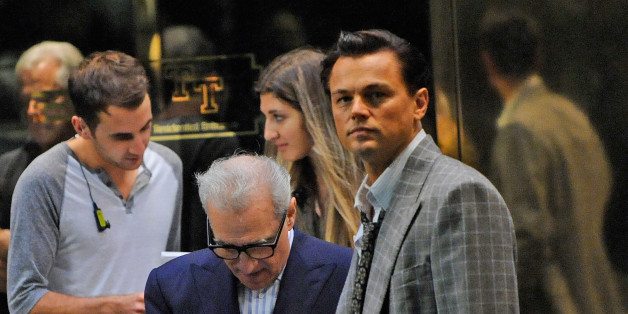 Martin Scorsese's "The Wolf Of Wall Street" will hit theaters this year.
As The Hollywood Reporter revealed on Monday night, Paramount has officially set Scorsese's new film for release on Dec. 25, a shift from its original Nov. 15 bow. The holiday date has been reported for weeks: It was first referenced by HitFix In Contention editor Kris Tapley in September, and then later in stories posted by THR, Roger Friedman's Showbiz411 and, last week, The Los Angeles Times.
Scorsese's first cut of "The Wolf Of Wall Street" clocked in at 180 minutes in length; the theatrical cut will be 165 minutes. "Marty's work is fantastic. He's continued to work on it but now it's officially going to be ready for Christmas Day and I'm delighted," Paramount chairman Brad Grey said in a statement to THR.
While 165 minutes sounds long, it's really not: Last Christmas, "Les Miserables" and "Django Unchained" grossed a combined $867 million at the global box office, this despite running times that eclipsed 158 minutes. For Scorsese, 165 minutes is relatively par for the course: "The Departed" was 151 minutes, while "Goodfellas" was 146 minutes.
[via THR]
PHOTO GALLERY
Celebrity News & Photos