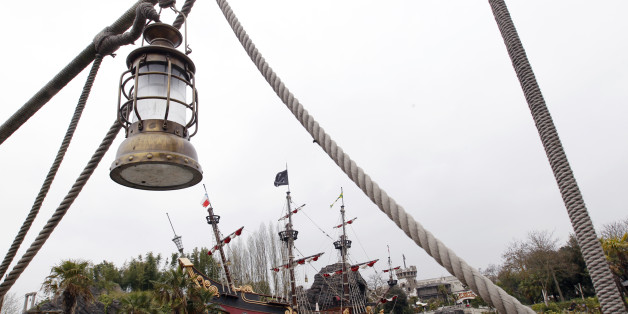 Doctors at a hospital in France worked quickly to save a 5-year-old boy Wednesday after he was seriously injured in an accident at Disneyland Paris.
Police said the incident occurred around 4:50 p.m. while the young boy was riding the Pirates of the Caribbean attraction with his father, according to local news reports. The child reportedly tumbled off one of the boats and became wedged between components of the ride. He was in critical condition when he was transported to a nearby hospital, according to police.
As Le Parisien reports, the child stood up when the boat stalled toward the end of the ride -- a time he should have remained seated. When the ride began moving again, the boy likely lost his balance and fell.
According to French news channel BFM TV, authorities in Seine-et-Marne confirmed the sequence of events, adding that the child was stuck between the dock and a boat. Emergency services at the park responded first, but, due to the boy's condition, he was transported to a children's hospital in Paris.
Disneyland Paris opted to temporarily close the attraction, officials told the Agence France-Presse.
As Le Huffington Post notes, several accidents have occurred at this particular Disneyland location in the past few years. Earlier this year, a bolt snapped off a steam engine ride at the park, causing a wagon to break off from the rest of the train. Four people were treated for minor injuries.