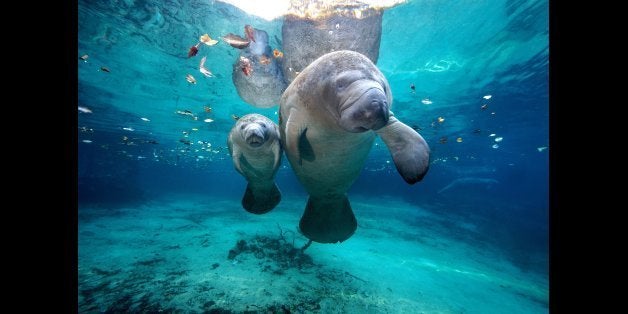 A record number of manatees have died in Florida in 2013 and the body count continues to climb with two more months left in the year.
The death toll reached a staggering 769 just a few days from November, Florida's Manatee Awareness Month -- that's an average of two manatee deaths per day over the last ten months.
What's worse, 126 of those were calves, reports Save The Manatee Club, an organization cofounded by Jimmy Buffet that works to protect the endangered species.
The high death count, which is already double that of last year, is attributed to a sudden bloom of toxic red algae and a "mass murder mystery" in Indian River Lagoon where 47,000 acres of sea grass and 111 manatees died.
The two events are on top of existing threats to manatees such as boat motor injuries and cold exposure.
See below for some of the manatees available for adoption through the Club, many of whom bare the scars of a hard life lived in Florida waterways:

BEFORE YOU GO
PHOTO GALLERY
Save the Manatee Club Adoptees