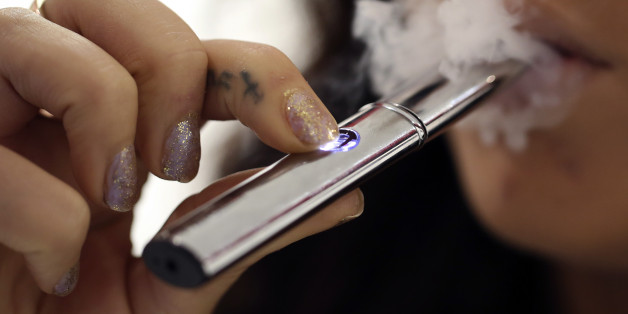 New York City is considering a measure that would raise the legal age to buy e-cigarettes to 21, according to the minutes of a city council meeting held Tuesday.
The restriction would be folded into a bill the council is considering that would raise the legal smoking age to 21.
E-cigarettes, unlike traditional smokes, deliver nicotine by vaporizing it and are advertised as "smoke-free." The devices have exploded in popularity in the past year, and cities and states are just beginning to figure out how to regulate them. While fans argue that 'vaping' is a great alternative to traditional cigarettes, others caution that the products haven't been studied closely enough and may just offer children and young adults a new avenue to nicotine addiction.
New York Gov. Andrew Cuomo (D) signed a law last year banning the sale of e-cigarettes to anyone under 18.
E-cigarette use more than doubled among U.S. middle and high school students between 2011 and 2012, according to to the Centers For Disease Control And Prevention.
The device's popularity among young people presents a unique problem for New York, which has spent years tightly regulating the use of traditional cigarettes. As recently as 2012, New York continued to redefine its strict indoor smoking ban to include parks, beaches, public plazas and boardwalks.
Unlike traditional tobacco products, e-cigarettes can legally be sold to minors in several places throughout the country. The product can also be bought legally online, according to the Wall Street Journal.
Last year tobacco companies sold 3.5 million e-cigarettes and made around $1.7 billion in sales.
BEFORE YOU GO
PHOTO GALLERY
12 Things The Tobacco Industry Doesn't Want You To Know