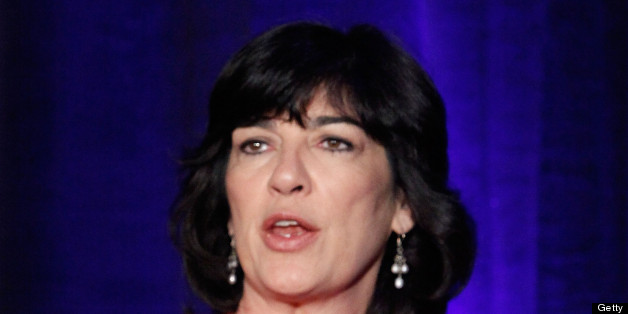 Christiane Amanpour was duped on Thursday by a fake Twitter account for someone posing as a congressman.
A "Rep. Steven Smith" who claimed to be a "Tea Party patriot" representing Georgia's 15th congressional district tweeted at Amanpour about her promo for her interview with German Foreign Minister Guido Westerwelle. Amanpour responded:
Seriously? RT @RepStevenSmith: @camanpour @cnni Maybe if we kept a better eye on them in 1939, WWII wouldn't have happened.

— Christiane Amanpour (@camanpour) October 31, 2013
But it turns out that there's no Rep. Steven Smith or a 15th congressional district in Georgia. And top it off, the account uses a photo that Mediaite reported is "a stock photo for a big and tall apparel shop based in New Hampshire."
BEFORE YOU GO
PHOTO GALLERY
Anderson Cooper Through The Years