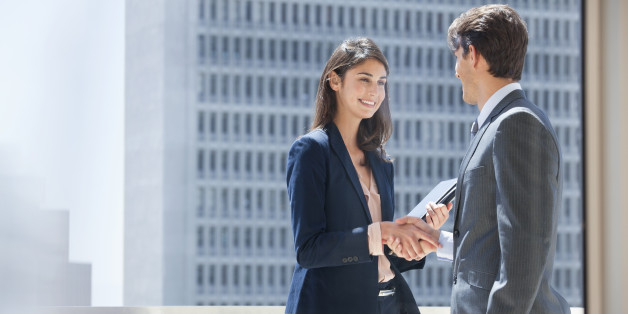 The religious right is rolling out talking points in opposition to the Employment Non-Discrimination Act (ENDA), hoping to prevent the Senate from passing the bill in the coming weeks. In addition to outlandish statements that conservatives have made over the past few years, groups like the Liberty Counsel, Traditional Values Coalition, Heritage Foundation, and Family Research Council have distinct talking points they are feeding to Republican lawmakers to try to stall ENDA.
Here's a look at 10 of the myths they're spreading about the proposed employment protections for LGBT people:
1. ENDA "Abolishes Gender"
Much of the opposition to ENDA focuses on the protections for transgender people. This talking point portrays respecting trans people's gender identity as a "radical notion," essentially suggesting that there is no such thing as gender identity and that it should be fine to discriminate against transgender people. The American Psychiatric Association, however, does recognize "gender dysphoria" as a real human condition and encourages transition when it's in the best interest of an individual's mental health. ENDA does not abolish gender; it actually recognizes it in all its forms.