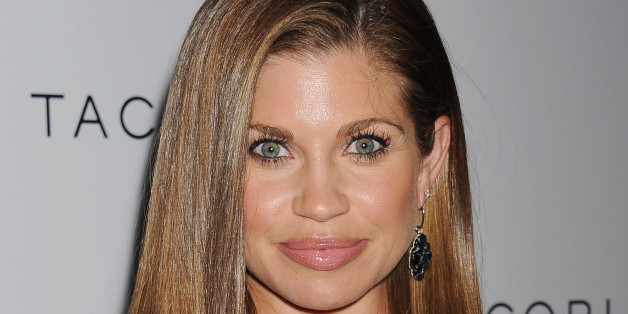 When "Boy Meets World" hit ABC in 1993, Danielle Fishel became Topanga Lawrence to the world. From that moment on, she was forever linked to her onscreen high school sweetheart Cory Matthews (Ben Savage), and 20 years later everyone still calls her "Topanga."
In honor of the DVD release of "Boy Meets World: The Complete Collection" and the premiere of "Girl Meets World" (premiering on the Disney Channel in 2014), Fishel opened up to The Huffington Post about what to expect from "Girl Meets World," being Topanga, her relationship with her co-stars and more.
What was it like growing up onscreen?
Wonderful! I don't have any complaints. Even during the years when I was awkward-looking or overweight, it didn't really worry me that millions of people were watching me go through it. I get my self-worth from within, not external validation, so I just look at all those years as scripted home movies.
You've said you're really enjoying working with Ben Savage again. Did you two stay close over the years?
Ben and I stayed in touch, but we weren't in constant communication. After you've worked with people so closely for seven years, when it's over there's a certain need to spread your wings separately. We all did that but Rider [Strong], Will [Friedle], Ben [Savage] and I managed to get together occasionally and reach out for important occasions in each other's lives. I am so happy to have him back in my life on a daily basis now, though.
Linda Cardellini is constantly asked about her brief "Boy Meets World" role, and it's so funny because everyone thinks of her as the girl who almost destroyed Cory and Topanga's relationship. Do you still talk to her or get asked about her?
I haven't seen Linda since she filmed her episodes of "Boy Meets World," and that is such a shame. She was one of the nicest, most sincere, real actors I've ever worked with and she and I got along very well behind the scenes … even though I hated Lauren's guts while we filmed the episode.
What's been your strangest fan encounter?
I met a very nice woman who made it her mission to meet all of her favorite actors, artists and musicians and ask them to sign a spot on her body which she then had tattooed. I was honored to be a favorite of hers but in general, that's strange and will probably never happen again.
What are you most looking forward to fans seeing when "Girl Meets World" hits Disney?
I'm looking forward to them seeing how incredibly talented and wonderful our young cast is. They're a really special group of young actors and I think the audience is going to fall in love with all of them for different reasons.
Was it easy to step back into the role of Topanga?
It was, actually. Topanga and I are very similar in a lot of ways, and I like to say that she's "always just right on the other side of my heart." She lives with me permanently!
I feel like you'll always be Topanga to the world, and I bet "Girl Meets World" will only reinforce that. If you're forever known for that role, are you OK with it?
I have no doubt that I will always be Topanga to the world and I am perfectly OK with that. Hopefully, people will let me be Topanga AND other people for other roles. But if not, at least I was lucky enough to play a role that meant something to a lot of people.
The complete series of "Boy Meets World" is out on Tuesday, Nov. 5.
ALSO ON HUFFPOST:
PHOTO GALLERY
BEFORE YOU GO
Former Child Stars Who Avoided The Hollywood Curse
PHOTO GALLERY
Former Child Stars Who Avoided The Hollywood Curse