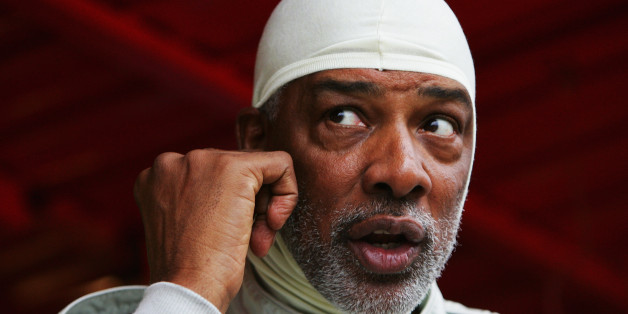 Revered as one of the greatest basketball players of all-time, fans will now get an up close glimpse into the life Julius "The Doctor" Erving in his forthcoming autobiography "Dr. J."
The candid memoir, which is set to hit stores on Nov. 5, has already drawn buzz surrounding the good doctor's extramarital affairs and the birth of his lovechild-tennis pro, Alexandra Stevenson.
According to an earlier excerpt obtained by the New York Post, the 63-year-old Hall of Famer detailed his then-intimate relationship with sports journalist, Samantha Stevenson and revealed how his 32-year-old daughter was conceived when her mother was unable to perform oral sex due to braces.
"She becomes someone who helps me unwind if I'm feeling high-strung or stressed. I can drive over and spend a relaxing evening that might even include oral sex," Erving writes. "I can only remember one time that we actually had intercourse, and that was because she had just gotten this new orthodontia to straighten her teeth. With wire and gleaming metal bristling in her mouth, oral sex was not an option."
Prior to his most recent account, Erving initially announced that he was Stevenson's father during her 1999 appearance at Wimbledon.
"I acknowledge a relationship with her mother in 1980," he told The Associated Press. "My wife, who has known from the beginning, and children are aware of this situation.
"All matters concerning Alexandra since her birth have been handled privately through counsel. I am pleased to see Alexandra, at 18, doing so well and I applaud her mother's efforts and courage."

BEFORE YOU GO
PHOTO GALLERY
101 NBA Posterizations