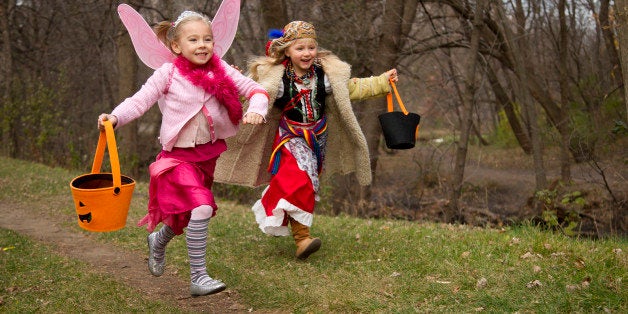 "I just want to send a message to the parents of kids that are really overweight," the crusader told a North Dakota radio station. "I think it's just really irresponsible of parents to send them out looking for free candy just 'cause all the other kids are doing it."
But a woman in Hawaii has a much better idea for how to keep Halloween fun while also keeping kids healthy.
This Saturday morning, chiropractor Dr. Micaire Baxter is inviting children and their parents to a "candy trade-in" at her office, in which kids can trade their candy for sports and recreation equipment like footballs, tennis rackets and beach toys. The trade value is dependent on the weight of the candy exchanged.
It's a genius idea on multiple levels. Kids are motivated to collect as much candy as possible, which means more walking on Halloween evening and more trick-or-treat fun; they have to wait until Saturday, which prevents candy gorging for three days and encourages moderation; and they make a decision to prioritize recreation and exercise over junk food. And since the program is open to any child with a bag of candy, it doesn't single out kids who subjectively appear at least "moderately obese."
BEFORE YOU GO
PHOTO GALLERY
Family Halloween Costumes