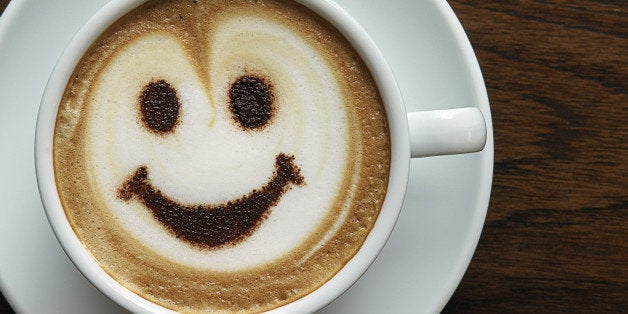 The stress and strain of constantly being connected can sometimes take your life -- and your well-being -- off course. GPS For The Soul can help you find your way back to balance.
GPS Guides are our way of showing you what has relieved others' stress in the hopes that you will be able to identify solutions that work for you. We all have de-stressing "secret weapons" that we pull out in times of tension or anxiety, whether they be photos that relax us or make us smile, songs that bring us back to our heart, quotes or poems that create a feeling of harmony, or meditative exercises that help us find a sense of silence and calm. We encourage you to look at the GPS Guide below, visit our other GPS Guides here, and share with us your own personal tips for finding peace, balance and tranquility.
It's wise to understand that, in every moment, you are about as happy as you assume it's your right to be. And, it's profoundly relieving when you trust that it's your birthright to be happy and enjoy life.
If, right now, you were to rate your life by laughter, where would you place yourself on a scale of one to 10? If you find that you're living lower than eight on the Happiness Scale, it's important to accept the fact that only one person can help elevate your attitude -- and that person is you.
When you catch yourself wandering down an alley where dark thoughts exist, you always have the power to flip the switch and turn on the light. You flip the switch by looking beyond "the imperfections of life." Where your attention goes, your feelings flow. Scroll through the list below and find five tips to help you look beyond the imperfections and turn on the light.
Visit RobWhiteMedia.com and download the free Daily WOW! Smart Phone App. Now you can or order a free copy of Rob's book, 180 to help you stay cool, calm and collected throughout your day.
For more GPS Guides, click here.