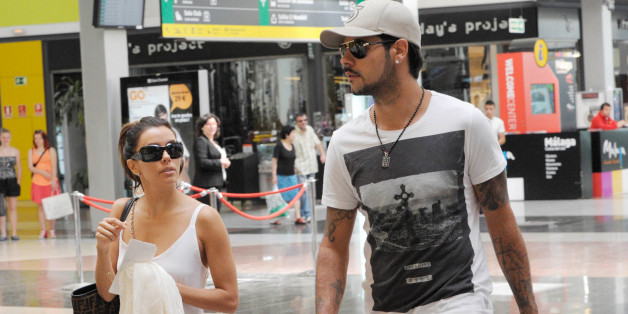 Are Eva Longoria and Eduardo Cruz (Penélope's little bro) back together?! It definitely seems like it, since the two were spotted "full on making out" while grabbing lunch at a New York City restaurant this past weekend!
Though Longoria just split with her ex and former Ready for Love costar Ernesto Arguello in August, she's apparently already moved on (or should I say moved back?) with another of her past loves, Cruz!
According to E! News, the two--who first broke up in March 2012 before briefly reuniting and and then splitting again in June 2012--reunited on Saturday afternoon for what initially seemed like a friendly meal. But according to witnesses, things between the duo heated up quickly.