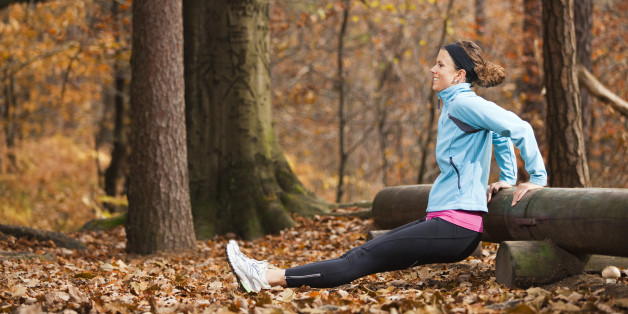 There are hundreds of wonderful sites on healthy living to be seen all over the blogosphere. Here at Fit Links, we'll introduce you to some that have caught our eye.
Getting tired of the exercise routine you've been doing since summer? SparkPeople has seven moves that make up an awesome full-body workout for fall. Don't be deceived by names like Witches' Brew and Frankenstein Abs, these moves will put you to work!
You know you're coming down with something; you can't seem to finish a sentence without sniffling. But do you have to skip your workout? POPSUGAR Fitness has expert advice on when it's OK to work out with a cold.
Salads are great but can seem less satisfying when the cold weather hits. Fit Bottomed Girls has the solution -- a sautéed salad! You get all the delicious flavors and nutrition, plus some heat to ease your craving for something cozy.
Maintaining good posture all day is tougher than it sounds. New York Pilates instructor Brooke Siler told Well + Good the inside scoop on the most common posture mistakes and the best ways to fix them.
Need some inspiration to get moving? Check out these motivational fitness quotes:
PHOTO GALLERY
Fitness Quotes