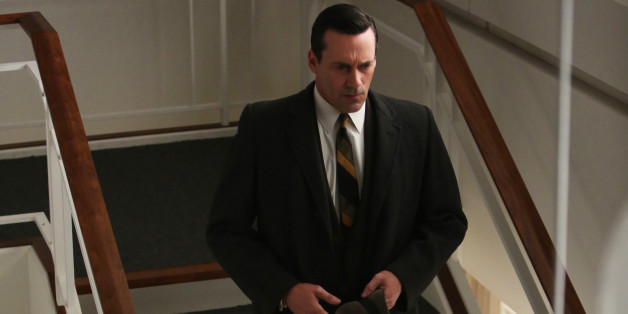 Production on "Mad Men" was suspended on Friday, Nov. 4 following the shooting at LAX, according to tweets from a crew member.
A rep for AMC confirmed "Mad Men" crew was shooting at the airport, but could not provide any other additional details. According to key grip Dustin Woods, "Mad Men" was filming at American Airlines, Terminal 4, and was told to move to the far end of the tunnel for safety following the shooting.
The tweets have since been deleted, but Woods said "Police K-9 unit going through AA arrival terminal right now. Should be getting the all clear shortly" and "We got the ok to leave but Police have not given the all clear."
Stars of Discovery's "MythBusters" were in LAX at the time of the shooting.
"'Mythbusters' Grant Imahara and Tory Belleci were present in Terminal 3 at Los Angeles International Airport at the time of today's shooting incident. Both were en route to Delaware for the filming of 'Punkin Chunkin'. Grant and Tory are safe and being rerouted. Our thoughts are with all those affected by today's tragedy and our gratitude goes out to the members of the LAPD, Airport Police, TSA, and Virgin America staff for restoring safety to the scene," Discovery said in a statement.
Stay tuned for more updates. h/t Michael Schneider.
11/01/2013 9:00 PM EDT
Suspect From 'Super-Nice Family'
LAX shooting suspect Paul Ciancia was "just a normal kid" from "a super, super-nice family" when he was growing up in New Jersey, neighbors told The Philadelphia Inquirer.
Ciancia's mother, Susan, died from cancer a few years ago, neighbor Orlando Pagan told the Inquirer. His father, also named Paul, has an auto repair shop in Pennsville, N.J., where the younger Ciancia worked before leaving South Jersey.
BEFORE YOU GO
PHOTO GALLERY
"Mad Men" Season 6 and 7