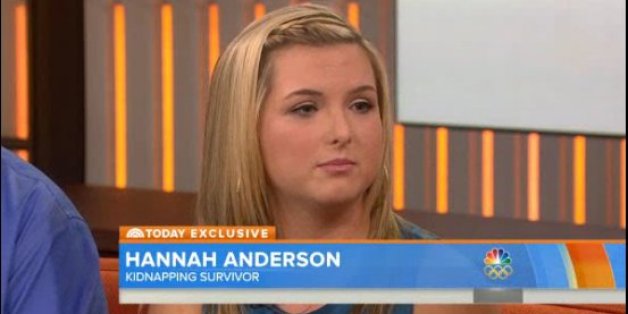 A potential deal between NBC News and Hannah Anderson and her father has some observers crying checkbook journalism.
Anderson was kidnapped earlier this year by a family friend, who killed her mother and brother. The Washington Post reported Thursday that the network is currently in talks with the Andersons to do a special about Hannah's abduction. NBC News sources said that the Andersons could receive over $100,000 in the deal, though the network would not comment on the amount.
An NBC News spokesperson defended the network to the Post, saying that it wasn't paying Hannah or her father for their interviews. The spokesperson said that it was paying them to use "footage and personal material" in the programming instead. Peacock Productions, an NBC News subsidiary that produces long-form programming, is in the process of hammering out a contract, the Post reported.
Hannah Anderson gave two interviews to NBC News — the first of which network president Deborah Turness described as a "huge coup" — this year, which the network said it did not pay for. Nonetheless, the practice of paying interview subjects for personal photos and videos, otherwise known as checkbook journalism, has caused trouble for news networks before.
CORRECTION: Anderson was kidnapped in August 2013, not last year as was originally stated in this article.
BEFORE YOU GO
PHOTO GALLERY
Hannah Anderson Breaks Her Silence Online