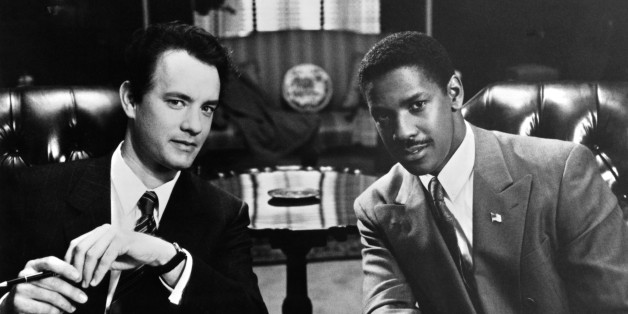 The Columbia University Medical Center will honor World AIDS Day with a special commemorative event marking the 20th anniversary of Jonathan Demme's "Philadelphia."
Joining Demme and "Philadelphia" screenwriter Ron Nyswaner at "Philadelphia Twenty Years Later: Narrative and the Epidemic" on Nov. 12 will be Dr. Michael Gottlieb. The renowned AIDS researcher/philanthropist was one of the first physicians to identify the immunologic condition which became known as HIV/AIDS, and served as Rock Hudson's doctor after the legendary actor was diagnosed as being HIV-positive.
Gottlieb, whose work during the early years of the HIV/AIDS epidemic is chronicled in And The Band Played On, told The Huffington Post in an email that Demme's Oscar-winning movie "still reflects the reality in the corporate American workplace" even though two decades have passed since its release.
"It's a huge risk for a person to be out about HIV to coworkers or an employer. You become tainted, discounted, at risk for discrimination. Disclosing that you have cancer is much easier. People get support, and that's not always the case with HIV."
He went on to note, "Of course the irony is that if people with HIV could be open more people would know someone who has it. Over the long run the stigma might fade if everyone knew someone with HIV or had an affected friend or family member."
Released in December 1993, "Philadelphia" nabbed two Academy Awards, including one for lead actor Tom Hanks. Also slated to appear at the Nov. 12 event will be AIDS physicians Dr. Ron Bayer and Dr. Gerald Friedland, actress Anna Deveare Smith and writers Mark Doty and Marie Howe. Proceeds from the event will go to Columbia University's African Services Committee.
"Philadelphia Twenty Years Later: Narrative and the Epidemic" will take place Nov. 12 at Columbia University Medical Center's Alumni Auditorium. For more details, click here.
BEFORE YOU GO
PHOTO GALLERY
Queer DVDs From Summer 2013