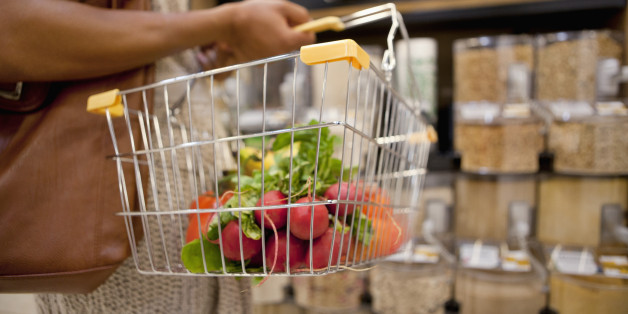 About 70,000 Ventura County residents have been told that their food stamp benefits will decline starting Friday.
The decrease marks the first time officials can recall an across-the-board cut in the program, which has grown dramatically in recent years with the recession, marketing campaigns and looser eligibility standards.
The dollar value of stamps issued to county recipients has more than doubled to $9.8 million a month since 2008, while the caseload has grown by 30,000 people.
Much of that growth was by design. With the nation gripped by high unemployment, Congress passed an economic stimulus package that raised food stamp benefits 13.6 percent in 2009. But funding is running out for the program, called CalFresh in California.
So the county Human Services Agency sent notices to recipients telling them that their benefit levels would change effective Friday and directing them to area food pantries.
The drop is estimated at $20 from the maximum food stamp grant of $367 a month for a family of two. The net loss may be a few dollars less because benefits rose in October because of an annual cost-of-living increase.
Maribelle Palacios, 26, of Thousand Oaks, said she was unsure of the size of her cut. She would hate to see the $170 given to her household of five rolled back by much more than $20. It just rose from $150.
She generally opposes the cutback because of what the program means to people living on the edge.
"It helps a lot of people out," the caregiver said Thursday.
The average household that receives food stamps in Ventura County has two people. The end of stimulus funding means those families will lose perhaps $15 from their average monthly benefit of $300. Still, that's greater than the amounts from five years ago, before the stimulus funding increased benefits. The average rose from $238 in September 2008 to $297 the next year.
The allotment for that average household has remained at about that level since, according to figures released Thursday by the county Human Services Agency.
The amount of the benefit varies based on size of the household, income, expenses and other factors. The cap is gross income of 130 percent of the federal poverty level, which is $1,681 a month for a family of two. There is no cap on property such as homes, cars and retirement accounts for most households in California.
Congress is looking at changing eligibility standards to cut more costs. That could mean reinstating a three-month time limit for able-bodied unemployed adults and tightening income and asset limits.
But the pressing issue is that the stimulus funding is ending before cost-of-living increases can make up the difference, advocates for low-income people say.
That was the original plan, but Congress decided in 2010 to use the savings to help states cover health and education costs, according to the Washington, D.C.-based Center on Budget and Policy Priorities.
"It was designed to phase out slowly," said Stacy Dean, vice president for food assistance policy at the center. "It is ending three years early." ___
BEFORE YOU GO
PHOTO GALLERY
9 Companies That Really Love Food Stamps