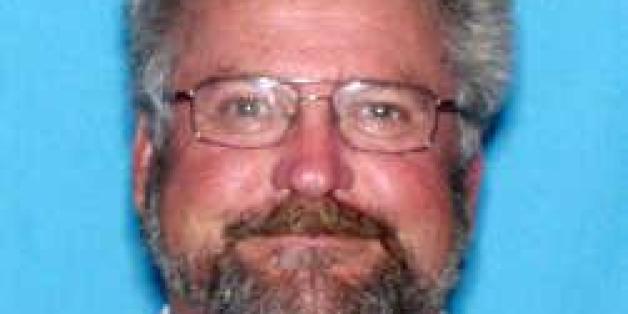 In 1997, karate instructor Robert Earle Keith was found guilty of sexually assaulting a male student. 16 years later, and hundreds of miles from the past incident, Keith, now 61, was again arrested, after three victims at his new dojo accused him of sex crimes.
A registered sex offender in the state of Florida, Keith ran a dojo out of his home in Kalamazoo, a small city in western Michigan. He was arraigned Thursday on charges of one count of second-degree criminal sexual conduct and two counts of fourth-degree criminal sexual conduct, MLive reports.
The three alleged victims were 15, 16 and 17 at the time of the incidents, which allegedly occurred between 2009 and January of this year at the karate studio, according to WKZO. One of the victims is related to Keith, according to WXMI-TV.
The investigation began in July, the local news station reports.
Earlier this month, Kalamazoo Township Police Detective Mike Szekely testified to obtain an arrest warrant. According to MLive, Szekely said that performing sex acts was part of the karate training.
"After they joined the club, Keith approached all of the boys individually and he said that part of the process of getting your black belts is that you have to join a secret society and part of the secret society is pleasing your master," Szekely testified, according to the news site. "And part of that would be that you would have to do oral pleasure and oral stimulation."
Police believe there may be other victims.
In the 1990s, Keith owned a karate studio in Wilton Manors, Fla., located outside of Fort Lauderdale. According to a 1997 Sun-Sentinel report, he was found guilty of sexual assault of a 24-year-old who studied and instructed at the studio. The student testified that he spent the night at the karate school after drinking and woke up in the night to find himself handcuffed with Keith performing oral sex on him.
"He said over and over he was my mortal master," the victim said in the trial.
The article refers to a second case, pending at the time, with a 17-year-old accuser. Records show he was convicted of three sex crimes that year. WOOD TV 8 reports Keith was charged with numerous other crimes in the '90s:
In 1995, he was charged with 13 counts for alleged sexual abuse from 1992 -- all involving minors. All of those charges were dropped after a 1997 conviction.

He was also charged in 1995 with 20 more counts for alleged incidents in that year -- 19 sexual assault charges and a count of attempted armed kidnapping that was reduced to false imprisonment.

A jury convicted him of at least three of the counts, but it's unclear whether he was convicted of the rest. He was sentenced to up to eight years, 11 months and 3 days in prison, with credit for 590 days served.

And in 1997, a month after his conviction in the second case, he pleaded guilty of six more sexual assault counts. He was sentenced as a "mentally disordered sex offender" to the same amount of prison time as the previous case, and the two sentences would run concurrently.
According to the Florida Sexual Predators Act, "Repeat sexual offenders, sexual offenders who use physical violence, and sexual offenders who prey on children are sexual predators who present an extreme threat to the public safety. Sexual offenders are extremely likely to use physical violence and to repeat their offenses, and most sexual offenders commit many offenses, have many more victims than are ever reported, and are prosecuted for only a fraction of their crimes. This makes the cost of sexual offender victimization to society at large, while incalculable, clearly exorbitant."
According to MLive, Keith was released on a personal recognizance bond on Thursday. Conditions include electronic monitoring, no contact with victims or minors and abstaining from alcohol.
BEFORE YOU GO
PHOTO GALLERY
FBI's Ten Most Wanted