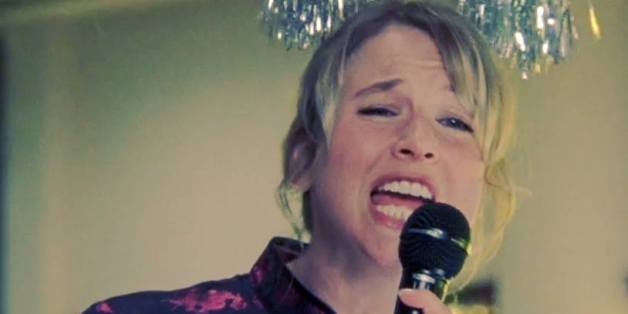 Helen Fielding is responsible for creating one of the most beloved and bumbling romantic characters of all time, but she says that the secret to getting a date online isn't to be adorably awkward, a la Bridget Jones. The real key? Being a "b*tch."
Fielding recently opened up about her research process for the upcoming Jones-centric novel, Mad About The Boy. Apparently, it included creating two fake online dating profiles with very different personalities -- one woman wearing a sweater who loved the culinary arts and books, and one with a "sexy" photo and the screenname "SuperLuckyBitch."
"I had SuperLuckyBitch who was glamorous but really horrible and it said on her profile, 'You'd be lucky to get a date with me,' and the other woman was really nice and sweet," Fielding said during a recent reading in L.A. "Well, I bet you can guess who was the most popular. SuperLuckyBitch got all the replies."
As Kat Stoeffel at The Cut pointed out, by Fielding's own observations Bridget Jones might not have much luck on OKCupid or Match.com. Though, she did manage to snag Mark Darcy, so we'll refrain from judgment.
[H/T The Cut]
BEFORE YOU GO
PHOTO GALLERY
Online Dating Fails