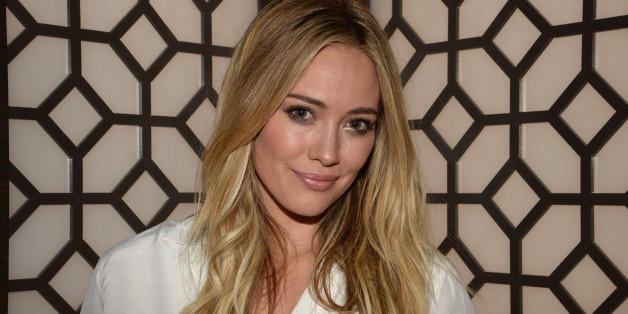 Hilary Duff is hard at work on her new album.
The singer tweeted about the upcoming work Sunday following reports suggesting she would like to try for a baby girl soon. Apparently, the singer had her words twisted from a People magazine interview and wanted to make it clear to fans that she doesn't have baby on the brain just yet.
It's ridiculous....The only baby I'm working on is my album

— Hilary Duff (@HilaryDuff) November 3, 2013
The former Disney star thus confirmed what many have been speculating (after multiple studio snapshots): She is finally ready to serve up some new music.
Her last studio album, "Dignity," released in April 2007, debuted at No. 3 on the Billboard chart and went on to sell more than 400,000 copies.
However, her biggest musical hit thus far was 2003's "Metamorphosis." On the 10-year anniversary of the album back in August, the 26-year-old answered questions about what's next for her career. During a Twitter Q&A session Duff explained her new album will be different from her previous works. She said she is "super" into electronic dance music (EDM) nowadays and wants "catchy hooks," because she loves to dance. But, she is still focused on good lyrics.
A release date for her new album hasn't been revealed, but in September she hinted that one track will be called "Better Days."
Last week, she posted a photo from inside the studio to Instagram and revealed she was working with producer/songwriter Billy Mann. Mann has worked with a laundry list of big names, including Celine Dion, David Guetta, Robyn, John Legend, Sting, Kelly Rowland and the Backstreet Boys.
BEFORE YOU GO
PHOTO GALLERY
Hilary Duff