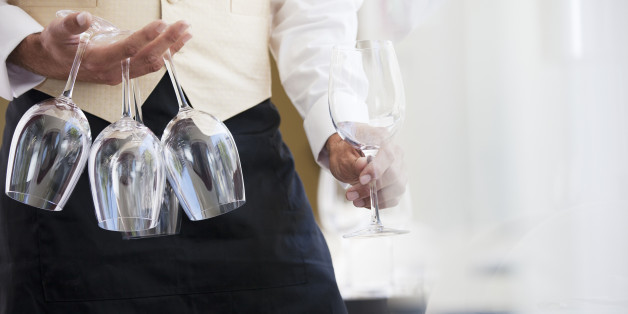 A high style restaurant in Venezuela is defying the country's trend towards importing almost all its goods by relying on local produce only. And its controversial owner is betting that the exotic menu will entice even die-hard vegetarians.
Jean Paul Coupal, Caracas's premier restaurateur, is being interviewed by two TV reporters from El Nacional newspaper, one of Venezuela's top dailies.
The spot for a gastronomic special is featuring in El Nacional, and Coupal is all cordiality. The middle-aged French-Canadian has been courting the media assiduously ever since he started in this business in the country's capital more than a quarter of a century ago.
Jean Paul Coupal's journey
The journey began with 'Croissant,' simply enough, then it was the "City Rock Cafe," "Members," followed by an elitist leap to a five star restaurant called "Primi," where the fat-cats of the '90s – long before any sort of Hugo Chavez socialist austerity was invoked – would wait patiently at the bar to be served by four different specialized waiters once seated at a table under an immense atrium.
If this was Parisian class at its loftiest, it didn't wait long for 'Samui' to happen. Coupal's pioneering Thai restaurant that eventually was named by the NY Times as the best of its genre in South America, a laurel Coupal is not shy to cite.
Despite Samui's success, Coupal abruptly closed it down more than three years ago ("I got bored") to bring forth D.O.C.-Denominacion de Origine Controllee – which, in an economic climate where imports rule the roost, relies 99% on native grown Venezuelan products.The only imported product used is Syrian olive oil.
"From farm to fork," is Coupal's catchphrase for this culinary initiative that is decidedly not-for-vegans-only.
The restaurant located in Los Palos Grandes, one of Caracas's poshest neighborhoods, offers five duck dishes and an alligator specialty that the intrepid entrepreneur calls "Filet mignon of baba."
The idea behind this latest project, into which Coupal claims he sank $1 million but won't divulge profit details, is to empower farmers and landowners in Venezuela's hinterlands to provide Coupal directly with all the ducks and alligators and fresh vegetables he needs to continue to seduce the faithful. "We cut out the middleman," he says succinctly, adding that his connections to suppliers are so solid that his establishment is largely unaffected by Venezuela's current shortages of all kinds.
One of his eatery clients over the years, Robert Bottome, director of VenEconomy Publications Group in Caracas says, "For all his immodesty, Coupal is doing a great thing with this restaurant, linking farmers in the field with an established venue where their products can be promoted in the way they should be."
To convince his interlocutor further, perhaps, Bottome picks up the phone and dials direct to Coupal's cell phone. "Please reserve me a table for my family this Saturday afternoon at two," he says among other pleasantries between the two.
The actual setting of D.O.C. can create confusion, however, since Coupal's better-known Cafe Arabica emporium is situated adjacent to the restaurant itself, so that first-time clients are apt to wander in looking for a dinner table yet a maitre 'd is nowhere to be found, let alone Coupal, who travels frequently.
Also missing are the tables in the outer sections of the restaurant that were a mainstay for romantic hetero couples in the heyday of Samui.
Daniel, one of D.O.C.'s managers, explains that Samui gradually became a haven of sorts for homosexuals, a minority that in Venezuela still finds it difficult to escape social opprobrium.
At one point, onlookers from neighboring buildings – not Samui patrons themselves – began to complain about the un-circumspect goings-on.
"We had to reduce our spaces [by cutting out seating in the outlying sections]," notes Daniel.
Adds Coupal to clarify what had become a delicate social situation. "I have absolutely nothing against homosexuality, but not 100% homosexuals!"
Such are the controversies that have embroiled Coupal and his projects, and they are not likely to go away soon. At the vanguard of any type of business there are going to be highs and lows, and plenty of arrows pointed at you.
A Venezuelan coffee bean espresso is offered to this scribe when the interview is done, the same treatment accorded the TV camera crew…upon which the maestro suddenly stands up to bark orders to his lieges in a style more reminiscent of General George Patton than a purveyor of down home – albeit expensive – food.
Originally published on VOXXI as Venezuelan restauranteur Jean Paul Coupal opens DOC
BEFORE YOU GO
PHOTO GALLERY
5 Colombian Recipes to Celebrate!