A 3-year-old Iowa girl died from injuries allegedly sustained when her daycare provider threw her to the ground for not removing her coat, police claim.
According to court documents obtained by KTIV, Rochelle Sapp called Autumn Elgersma's mother Oct. 29 and told her that her daughter had injured her head in a fall. Sapp, who runs a daycare out of her Orange City home, said that that the 3-year-old had fallen down some stairs.
Two days later, Elgersma died in Sioux Falls, S.D., children's hospital while receiving treatment for a skull fracture and brain swelling, according to court documents reviewed by KDLT. Doctors said the injuries were inconsistent with a child falling on a staircase.
Police allege that Sapp, 33 admitted to throwing the girl to the ground when they re-interviewed the caretaker on Thursday about Autumn's suspicious injuries, KDLT reported.
Sapp had been charged with willful injury and child endangerment resulting in serious injury, both felonies. According to KELO, Elgersma's death means new charges will be filed following an autopsy.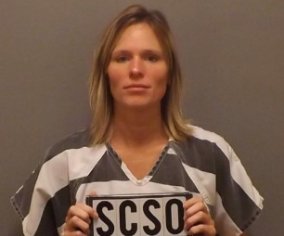 Rochelle Sapp is charged in the death of 3-year-old Autumn Elgersma.
"Our family is deeply saddened by the loss of our little girl. The prayers offered by others on our behalf are giving us the strength to get though this very difficult time. Autumn was a joy in our lives and we are blessed to have called her ours," said her parents Philip and Jennifer Elgersma in a statement. "We take comfort in the fact that she is now with her Savior, Jesus Christ. We ask for your continued thoughts and prayers for our family."
"She was just fun to be around, and we're going to miss her a lot," next-door neighbor Bev Rohrs told the newspaper Friday. "She was just adorable, cute as a bug in a rug."
BEFORE YOU GO
PHOTO GALLERY
Questionable Parenting