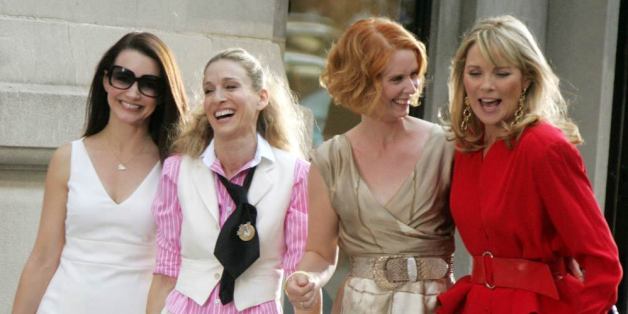 Last week, the "Entourage" movie was finally given a green light by executives at Warner Bros. studios. That glorious update was shortly followed by the news that the "Workaholics" comedy trio Blake Anderson, Adam DeVine and Anders Holm have a film in the works. With these two projects in development, we took a look at the transition from small to big screen -- a natural upgrade which seems to consistently bring in big box-office returns, often regardless of quality.
Since they come with a prefabricated army of fans (or at least cemented cultural relevance), films based on TV shows deliver in theaters, whether they are praised, as was the 2009 iteration of "Star Trek," or panned, like the "tired" live action of "Scooby-Doo."
Here are 25 of the highest grossing television shows-cum-movies, juxtaposed with their very wide-ranging critical reception via Rotten Tomatoes. We're crossing our fingers that the respective brilliance of "Entourage" and the "Workaholics" crew will not be lost in translation. Although, our findings seem to suggest they'll be largely profitable either way.
CORRECTION: This post has been updated to reflect that not all TV shows turned movies are represented.

BEFORE YOU GO
PHOTO GALLERY
Battle Of The Celebrity Selfie